Christmas shopping for someone that loves their video games can be rather difficult at times. Not only do you have to stay up-to-date with the latest releases in the gaming world, but just trying to get your hands on some of these items can prove to be rather costly. Below is a list of the top 5 gifts that you can get for the video game lover that will not break the bank.
1. Gamer Clothing
There is a huge market for clothing that speaks to the gamer. It is much easier to find pieces that have the classic gaming characters or taglines such as Pacman or Super Mario Brothers, but thanks to the internet you can find clothing related to almost any game available. It is a great way to feed your gamers addiction without having to drop a load of cash or get up at 2 am to wait in line for the latest release.
2. Gamer Jewelry
Accessorizing is a fun way to spice up your wardrobe while showing off some of your interests. There are video game themed pieces of jewelry that are available. You can find everything from earrings to lockets for all of your favorite types of video games. Again the classic games are easier to track down than the newer pieces.
3. Stuffed Animals, Pillows, Blankets, and so on
There is a huge market for video game accessories, so if you wanted to you could completely deck out a bedroom in just video game themed items. It is nearly impossible to walk into a store today and not see Angry Birds everywhere that you look. Purchase a pillow, blanket, or even sheets for your video gamer.
4. Girly Accessories for the Female Gamers
Remotes and other aspects of the gaming consoles have mainly been marketed toward men with their dark colors and sleek designs. Fortunately now there is an entire line of gaming accessories that are brightly colored or provide specialty designs to add a little female flair to a girl's favorite gaming station. There is no need to pound away on an ugly black remote when a pretty pink one will make gaming much more fun.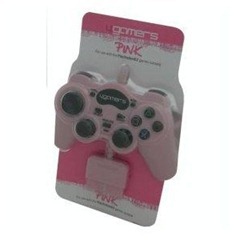 5. Skins, Sleeves, and Designer Totes
Just because they are gamers does not mean that they do not have style. There are sleeves and skins that can be purchase for the gaming units that simply slide over the unit to offer a more attractive design than a plain looking box. There is everything from a skull & crossbones to brightly colored flowers. Also, why transport your unit in the boring old box it came in? Purchase as stylish tote that will allow you to transport your unit from point A to point B while showing off your style in the process.
There are literally thousand of gaming accessories on the market. Even if your budget is just around $10 there are items that work as great gifts for the avid gamer. EBay is a great place to track down some of the more extraordinary gifts that none of their friends will have. GameStop is also a great site to visit for you can type in the age range, gaming device, game, and price that you would like to spend and it will bring up an entire list of gifts that meet those requirements. Just because you are on a limited budget does not mean that you cannot still wow your gamer come present time. It may just take a little bit of creativity and a couple internet searches.
Author Bio: Jason Phillips has authored this post. He is a freelance blogger who frequently writes on the topics like fashion, technology, video games, etc. His leisure includes cooking and reading novels.