Are you looking for Mother's day gift ideas? Take a look at these 5 presents:
#1. 'MUM' Greeting Card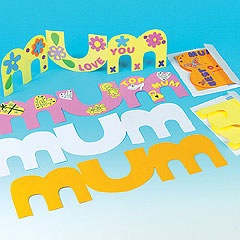 Mum will love this card! Special pre-folded cards to design and decorate for Mother's Day. Assorted colors.
#2. Pop-up Mother's Day Cards
Marvellous Mother's Day cards for children to color in and personalize.
4 assorted pre-cut, pre-printed designs.
#3. Colored Design-a-Gift Bags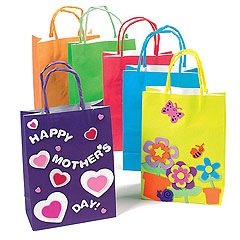 New colored selection of our very popular gift bags. Handy strong paper gift bags for kids to decorate, fill with treats and give as a gift to someone special.
Each bag comes with carry handles and is gusseted.
#4. Heart Shaped Porcelain Trinket Boxes
Heart shaped trinket boxes that children will love to personalize and decorate using our porcelain pens and acrylic Deco pens.
Perfect for storing prized possessions and ideal as a gift.
#5. Crystal Heart Shaped Pendant Necklaces
'Love-ly' mosaic design acrylic pendants for children to decorate and wear or give as a gift.
Personalize with fine tip glass pens. 45mm diameter. Each supplied with black neck cord.
Check out these effective business card ideas that will surely make a statement.