The air is getting colder, the leaves are falling from the trees, and decorations are popping up in stores. As winter comes closer, our thoughts turn to the holidays. Snuggling warm by a fire with your favorite people gathered around.
Of course, there will be food and decorations. Laughter and hugs will be abundant too! Kids will run around the house, trying to behave, but bursting with excitement. There may even be snow on the horizon.
The holiday season is full of family and fun, but it can also be a source of stress for a lot of people. How do you pick the perfect gift for the ones you love? You want something that says you really know them, that you really care. What better way to communicate your special bond than with custom holiday gifts?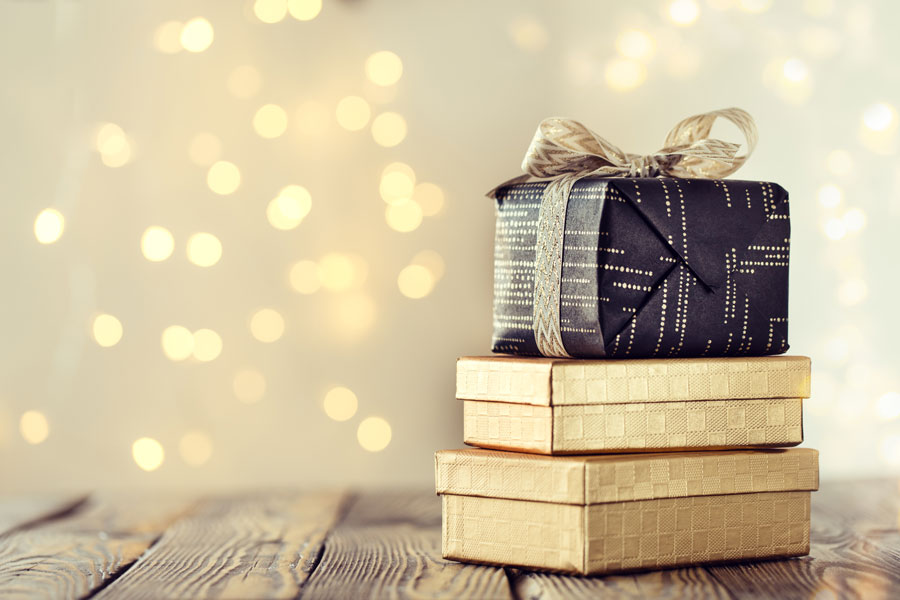 1. Phone Cases
In the modern world, cell phones are a must for most people. We live with them in our hands. They help us stay in touch and keep our businesses on track. With so much importance placed on these delicate items, it's crucial to keep them protected.

Phone cases come in a variety of colors, patterns, and styles. They can even be personalized with photos of those you love the most. Giving a personalized phone case means the receiver will never be without a great memory.
2. Canvas Prints
Home decorating has always included photos, whether large or small. When you walk through someone's home, you can see smiling reminders of the people that are important to them. With the rise of personalized canvas prints, you can give high-quality, large-scale photos made into art.

Some canvas printers allow you to add extra touches like color adjustments or words. You can have canvas photos framed, or leave them as is. Either way looks great.
3. Glassware
There are many types of glassware available for customization. Anything from coffee mugs to wine glasses can be personalized. With today's coffee craze, a custom engraved thermos may be just what your sister is hoping for. You could even get your dad a set of custom pint glasses for the craft beer he's been brewing.

Exclusive kitchen items don't need to stop at drinkware. There are a variety of accessories, such as napkin rings or salt and pepper shakers, available to be personalized as well. You can get entire plate settings embossed with your family name. With so many options, you're sure to find the perfect gift for foodie loved ones.
4. Wall Art
Aside from canvas prints, there are various other wall art options that can be personalized. There are options for maps of exactly where you met your significant other, the way the stars were formed overhead at precisely the moment your child was born, or even paintings personalized with the place you both live, reminding your best friend that even though you've moved, you're still not too far.

Gifting a great piece of personalized wall art can really touch someone. The small pieces of your lives seem grand when you see them around your home. On a day when they are feeling down, they will be able to look at your gift and remember that these moments existed and will continue to keep them warm.
5. Outdoor Decorations
You don't have to think inside of the house to get a great personalized gift. There are outdoor options available as well. For the outdoor lover in your life, you can have garden flags personalized. You could also give a garden paver, personalized with a message.

Personalized welcome mats are also an option. With these mats, you can give a gift that can be shared with all your companion's visitors. For Grandma, you could list all her sweet grandbabies, giving her a reason to start talking about them. For you're brother-in-law, you can have a nameplate with his favorite sports team as a background. There is a perfect match to be made for all the people on your list!
6. Jewelry
Many people like to received jewelry as a gift. Frequently, we don't have the desire to buy such meaningful items for ourselves. A nice pair of earrings or an attractive watch are nice gifts, but to make them truly great, have them personalized.

In jewelry, there are many things to be customized. Birthstones can be added to all types of items, allowing the mom in your life to show off a piece of each of her children. Necklaces and rings can be engraved to list special dates or phrases of import. Lockets can be engraved as well, listing a sweet thought with a dear photo hidden inside.
7. Clothing
Custom designed clothing is a fun way to show off your design skills. Anything from family names to inside jokes can be put onto clothing. If you've ever wanted to flex your fashionable side, personalizing clothing is the way to go!

Customizable clothing is not limited to just shirts. You can customize socks, onesies, and hats. Some places will even let you customize neckties with photos of your family. These items help you stand out from the store-bought varieties.
Conclusion:
The holidays are a time for sharing love and cheer with those closest to you. Making sure you have a great gift isn't hard if you pick a personalized option. The receiver will know how much you care, and they'll be reminded of that each time they see the piece you took time to make.

You don't have to be an artist to make great custom items. There are templates and font choices available for most customizable items. Picking the best options are easy, and the company will print and ship for you. They might even wrap it, too.
Making holiday memories last is part of the gift when you give one of these customized items. There are so many options to make something really special this holiday season. Break out of the norm and get a present that is truly unique to your special someone.
By Gabe