I will show you some beautiful craft gifts today. The best part with crafts is that you can get them already made or you can get online craft supplies and create the gifts yourself.
If you prefer to make your own special craft gifts I can recommend you the online craft supplies at factorydirectcraft.com. They have a large selection of supplies and the prices are affordable.
If you choose to buy the already made crafts here are my favorites:
Primitive Rusty Tin Mini Metal Pitcher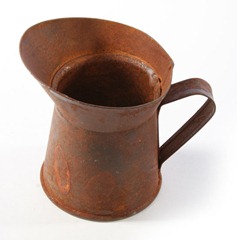 The Primitive Rusty Tin Mini Pitcher has a classic design and it can be used for party favor, doll accessory or other decorative accent. This item is gorgeous so will be admired for sure.
Primitive Rusty Tin Heart Pans Set of 2
The set of Primitive Rusty Tin Heart Pans can be used as a décor or for displaying candles or rosehips.
The Primitive Rusty Tin Heart Pans are some good looking candle holders.
Small Rusty Tin Ice Cream Shop Table and Chair Set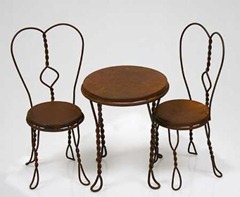 This set is a funny décor item. It features an antique look ice cream shop table and chair set is made rusty tin.
This will be a nice décor for parties.
Tip: When you choose the craft gifts you must select the ones which can be integrated with the crafts the receiver already has.