Are you preparing to go to a bridal party but you don't know what gifts to bring?
I today post you will find some suggestions. Bridal Party Gifts are the perfect way to thank bridesmaids and groomsmen, your parents, your flower girl and your ring bearer.
Top 5 Bridal Party Gifts
1. Bridesmaids Gifts & Maid-of-Honor Gifts
Hanging Personalized Cosmetic Case with Polka Dot Trim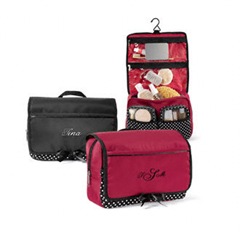 Personalized Bridesmaid Frame
2. Flower Girl gift ideas
Sterling Silver Pink CZ Heart Pendant Set
Personalized Girl's Flower Series T-shirt
3. Groomsmen presents
Personalized Charging Station
Bartender's Kit
4. Ring Bearer presents
David's Exclusive Ringbearer Football
"I am the Ring Bearer" T-Shirt
5. Gifts for the bride
Personalized Organic Eco-Tote Bag
Lenox Opal Innocence Frame 8" x 10
 All the presents form this post can be found at Bridal Party Gifts shop.