Here is a great gift idea: offer a Christmas blanket. In the cold winter we all love the warm sensation given by a comfortable blanket. So you can get for this holiday the most attractive Christmas blankets for your loved ones.
Warm, soft, beautiful, comfortable – these are the words describing the Christmas blankets.
You can add a personal touch by opting for personalized fleece blankets. You can customize the item and in the end you will have an art photo blanket. These are amazing gifts not only for Christmas, they are good for every occasion.
These gifts will be appreciated and loved no matter if you chose a design made by an artist or you customize the blanket with your own images.
If you want to get a blanket with a cool design and you don't want to personalize it you should know that you can find hundreds of gorgeous Christmas blankets designed by modern artists. In the end you will have unique blanket even if you don't customize them.
If you want an example of a unique art on blankets have a look at the image posted above .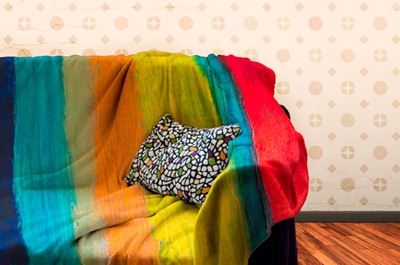 I like this blanket a lot and I will put it on my Christmas shopping list. It is design by Alexander Boardman – an artist which uses vivid colors and creates new styles of abstract art.