Need more gift ideas for Christmas? See the list below.
#1. The Perfect Pair Scented Pear Soap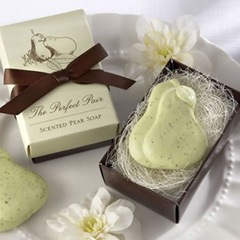 The Scented Pear Soap looks fantastic just like a real pear.
This present comes in an elegantly textured gift box.
#2. Hacienda Handmade Lantern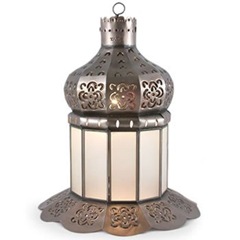 This will be a very appreciated because this handmade lantern evokes a gracious hacienda. The unique Hacienda lantern can also be wired as a chandelier.
#3. Personalized Red Wine Glasses
Men will love this gift I know I would. Every wine drinker loves to use special glasses.
The classic Red Wine Glass Set is the perfect gift for all occasions. Engraved with a single script initial on each glass at no additional charge, this set will be sure to create many joyous moments in the years to come.
#4. Disco Ball Clusters Earrings
This is a good present for a teenage who loves disco. They will look great in any club.
The retro hand crafted Disco Ball Clusters earrings are made form 14 karat fill wires.
#5. Neo-Geo Sphere
Neo-Geo Sphere is the creation of Eric Bladholm. Blown glass lidded vessel with acid etched finish.
All gifts are from the Blue Sky Collection. Blue Sky Collection is an online marketplace that sells unique gifts and accessories for Home & Garden, Children, Weddings, Pets and Eco-Friendly items.