From new moms to your mom, it can be hard to think of a perfect gift to get the special woman on your list. However there are tons of great mom gifts out there to choose from. Here are a few great gift ideas for the mom on your list: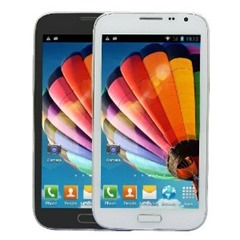 Image source amazon.com
1. Smart Phone – Although a mom might balk at spending the money on a fancy new phone, a smart phone can be the smart option for them. Not only are today's smart phones able to help you stay in contact with friends and family but they can also work as video cameras to keep track of precious moments. Take photos, email friends and talk on social media easily and quickly. GPS mapping is another great tool to get the kids to school on time with traffic notification and weather updates.
2. Tablet – Another great on the go tool for moms is the tablet computer. With all the fun and games of a regular computer and the portability of a phone the tablet computer is a great way to work on the go. It is also a great way to keep kids entertained on long flights or drives or in a crowded restaurant.
3. Pampering Products – From nail supplies to hair products to skin lotions there are all kinds of ways to pamper mom. All moms could use a little time for themselves and a product that kelps them feel great doing it makes for a great gift.
4. Massage – A gift card for a massage or even a personal massage is a great gift idea. Sore muscles abound in moms. Give them the gift of relaxation with a massage.
5. Personalized Gifts – From kid's names to an engraved note to just initials a personalized gift is a great way to make mom smile. You can buy almost anything and get it personalized. Check out sites like Etsy for great gifts or get something engraved at your local jewelers'.
6. Jewelry – Speaking of jewelry there are many great gifts you can get a mom here. Rings, necklaces, bracelets, key chains, ear rings and so on make for fun and personal gifts. From the pricy like pearls and diamonds to affordable costume jewelry and silver jewelry is sure to make mom smile.
7. Clothes –Shirts, pants, skirts, shoes, socks, underwear and even pajamas fall into this broad category. Nice clothing is always a great gift especially if you can find out her proper size. When in doubt don't guess! Go for something simple like socks that fit everyone.
8. Accessories – Other clothing items like scarves, gloves, and even purses come in this category. It is fun to try and match the style of the mom in your life. Get something you think she would enjoy or something she has had her eye on. Even practical gifts like gloves can be fun if you make them fancy enough.
9. Mugs – Mugs, cups, and coffee supplies are in high demand for caffeinated moms. Give her a travel mug for on the go or a nice big mug for her morning cup of Joe. A nice set of drinking glasses make for fun at parties or for everyday use too. A new coffee maker or tea pot could be appreciated as well. Even a set of wine glasses could be the ticket.
10. Cooking Supplies – For the mom who loves to cook or simply has to a few new pots and pans can be a great gift. Pot holders, spoons, mixers, blenders, and other cooking supplies can make a great and practical gift for mom.
11. Art – Even a mom can appreciate beautiful things, and probably does more than you realize. From paintings to sculptures to works of children's art it can be a great way to add color to a mom's life… even more than she already has of course.
12. Candles – The sweet smell of candles is a great gift for a mom surrounded by dirty diapers and messy kids. From flameless candles that are safe around children to bath time aromatherapy there are a wide range of scents and sizes to choose from.
13. Photos – Blowing up a favorite photo to hang on her wall, framing a cherished memento, or making a collage of many photos are all great gift ideas for the mom on your list.
14. Books – From childcare tips to true mom stories to histories and biographies and even romance novels a good book can take you anywhere. Any mom can appreciate the benefits of a few quiet moments lost in a book.
15. Garden Supplies – For the gardening mom on your list try to give her some pretty supplies like a tool belt or nice work gloves. Potted plants, seeds or even a magazine subscription can make a great gardening gift.
16. Dinner –If you want to make the night memorable, make her dinner. A home cooked meal, a catered event or a nice evening out is definitely a big and welcome gift to any mom. Especially if you can give her a night away too!
17. A Night Away – Speaking of a night away, hire a babysitter and get mom away from the kids for a while. See a movie, go for a walk in the moonlight, or enjoy a night on the town. A few hours away from the kids can do wonders!
18. Stationary –As old fashioned as it sounds many moms still like to write cards and thank you notes. Give her some pretty stationary to write on and she will probably show her appreciation with a nice thank you card!
19. Home Décor –From mirrors and knick-knacks to art pieces and curtains there are all sorts of gifts that fall into this category. A nice new quilt, a sheet set, new towels, or even a bucket of paint and an offer to paint a room makes for a great gift for mom.
20. Flowers – Last but not least is a classic gift for moms. Flower, potted or cut, make a welcome addition to any home. Bright and cheerful they will make her day special every time she sees them.
As you can see there are many gifts for the mom on your list. Think about what makes your mom special and then give her something that will make her smile.
Rachel is an ex-babysitting pro as well as a professional writer and blogger. She is a graduate from Iowa State University and currently writes for www.babysitting.net. She welcomes questions/comments which can be sent to rachelthomas.author @ gmail.com.