Choosing gifts for the elderly can be difficult, whether it's for a birthday, Christmas or any other occasion. When people reach a certain age they often have a lot of possessions, so getting them more useless items that will just take up space is pointless. Before you go about getting them generic gifts such as socks, slippers and so on, try to think if they really need them, or are you just short on ideas? Here are some items that they may actually get some use out of and that will be appreciated by senior citizens everywhere.
Microwave slippers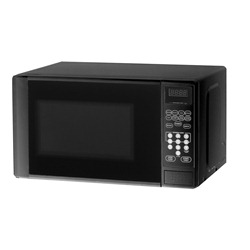 While your elderly loved ones may already have normal slippers, you can now get specially made ones that can be put in the microwave and warmed up before use. They can be found for less than $20 and will not only help warm up cold feet, but are good for arthritis and rheumatism.
A blog
If you really want to be different, you could set up your elderly loved one with a blog, a great idea as it's free to do but shows you care because you are putting in some time and effort on their gift. It could be centered on a particular subject matter or left for them to choose, either way, when they post something, they will look forward to seeing comments, especially from the grandchildren. As an extra, you can create it with a sidebar that has a list of useful links, such as Canada pharmacy – that sells pharmaceuticals at reasonable prices – or their favorite home delivery superstore.
A reacher stick
A reacher stick is a device that many senior citizens find very useful, especially those with arthritis or joint problems. On one end, it has a squeezable handle and on the other, it has pinchers making it handy for picking up light things from the floor or down from high shelves.
Gardening implements
If your loved one enjoys gardening, you can get them something that will make things a little easier for them. A garden caddy is a good idea, which is basically a belt that will go around a bucket and can store things in its pockets, such as trowels, stake ties and so on. Another great idea for the garden is a storage seat with wheels. This will allow them to do much of the work from a seated position that previously had to be done kneeling, such as planting or weeding (not always easy at any age).
MP3 player
Just because someone is older than you, you should not assume that new technology is out of the question. Most MP3 players for example are very user friendly and are a perfect gift idea for the elderly. Fill it up with all their favorite music and show them how to use it (if they don't already know) and they will love it.
Photo albums
The last gift idea for the elderly is a little more traditional. Putting together a photo album, maybe one that covers all the generations of their loved ones, from long dead relatives to the youngest members of their family, will really show you care.