Established for over 30 years, Pysche is an exclusive award winning fashion department store, where international fashion and lifestyle meet luxury tailoring. Pysche offers every label any fashion fan could wish for including, Hugo Boss, Paul Smith, Armani, Dolce & Gobbana and many more, for both men and women. The huge list of brands mean that finding that special gift for that special person here is easy, from sunglasses to suits Pysche has everything covered, regardless of budget.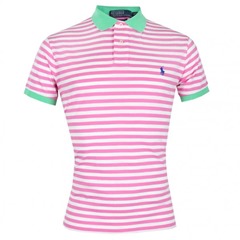 Image source psyche.co.uk
The good news continues, you won't have to visit the store, all this is available online. Nor will you have to chase up orders, with free postage on deliveries and returns you can't go wrong! With a promise that all emails will be replied to within 24 hours, there is always a member of staff available to offer you fantastic advice, whatever your query.
With a dedicated gift section on the site, browsing is an ease. With great selections for both sexes you really are spoilt for choice when finding that perfect gift. The expert buyers have scoured the markets to bring you the best designers have to offer, whatever your purchase from Pysche it's a safe one, guaranteed to put you in the good books with whoever you are treating.
For men, the new Ralph Lauren selection boasts some of the most desirable pieces of clothing available. With a range of new shirts, they provide the ideal look for either smart or casual wear. Ralph lauren, established in America it has been providing quality goods for over 40 years. The button down Chambray Oxford shirt is the must have in 2013, this classic has been seen all over catwalks. Couple this shirt with rolled up slim leg jeans and boots for a casual urban look.
For Women, take a look at the white leaf jewellery collection. This collection will add style to any outfit, oozing sophistication. The collection boasts a selection of necklaces, bracelets and rings that will add important style to any outfit. White leaf is a designer brand that has been crafting jewellery for over 20 years, making them an expert in their field. With the collection starting at £20 they won't break the bank either.
So look no further, head to Pysche, the North's premium designer lifestyle store, the iconic fashion destination. When on the site, why not enter one of the competitions on the site? For a great chance to get your hands on some great designer goods!