Whether it's for her birthday, mother's day, Christmas, or any other special day, getting a gift for your mother can be quite tricky. Although you'd love to give her something to remind her how great she is and how thankful you are for having her, you're having trouble finding the perfect gift.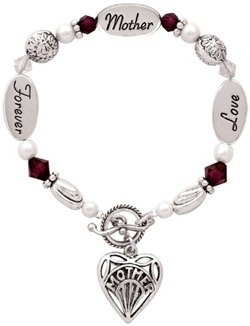 Image source Amazon.com
If you find yourself in square one thinking about what to get her, don't fret. Below are wonderful gift picks for your first favorite lady.
Fitness-nut Mom
Some moms love to break a sweat to keep their bodies in perfect shape. If your mom shares the same passion, you can get her things related to the gym. A gym bag of her favorite color, a new sports towel, fitness monitors, shatterproof glass water bottles and active wear are some suggestions. Or you can go all the way and pay for her membership at her favorite gym, like Chuze Fitness.
Career Mom
If she doesn't have a smartphone, get her one. If she travels for business, buy her a comfortable traveling neck pillow. Trendy briefcases would never be last on the list and any career mother would love to have one of those. If you want to get her something for the office, desk accessories for more organized files and an office mug with your dedication would also be appreciated.
Kitchen Mom
If your mom cooks or bakes, buying her high quality kitchen utensils can be a real treat! The quirky type of kitchen mom would love colorful measuring cups and spoons and artsy chopping boards. Baking pans with different designs and personalized oven mitts would be appreciated by moms who love to bake cakes, muffins, brownies and the like. Refrigerator accessories also prove useful and can be gift ideas as well.
Glam Mom
Mothers who love glitz and glam would never say no to jewelry. Find out what stones she usually wears and what her other preferences are. Along with jewelry, you can give a jewelry box as well. Jewelry and makeup usually come together so getting her a makeup collection from her favorite brand is not a bad idea. A chic scarf or a pair of stilettos she has been eyeing on for quite some time is also recommended.
Sentimental Mom
Although she would still accept gifts bought from the store, your sentimental mom would rather have gifts made by your own hands. She would love to receive something you painstakingly crafted together: a letter, a poem, a photo album, or a short film you made just for her. You don't need to have to spend a penny getting her a gift; all you need is a sincere heart and you'll come up with something she'll never forget.
Timeless Gift Picks for Her
There are also certain gifts that would work for any type of personality. You can always spoil your mother with gift certificates to spa packages or with maid services to make her queen for a day. Buy her perfume or candles or arrange a bouquet of flowers for her. You can also celebrate by sharing a special meal and spending more time with her than usual.
Do you have other ideas? Share your thoughts here.
Melissa Page is a professional writer with over four years of experience. She loves travel, coffee, and sentimental things.