Buying the perfect gift for the gamers in your life doesn't ALWAYS have to be a game. Here are some novel themed ideas that will please even the most addicted of players. You might be able to disconnect them from the games long enough to enjoy these incredible finds! Here is our list of the top 7:
1) iCade
This little cabinet is one of the most innovative retro devices available. Any Atari game fanatic will love you forever with this gift. All you have to do is download the Atari's Greatest Hits app to the iPad or iPad 2 and then slide the device into the cabinet. Then your gamer is set to play games like Asteroid, Tempest, Centipede or tons of other retro Atari hits.
($80.00)
2) Retro Game Player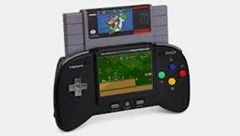 It's not hard to find old Nintendo Super Nintendo System games. Garage sales, thrift stores and the backside of closets often have a few lurking about. Revive the Nintendo fever of your gamer by getting this nifty retro game player. It offers a larger screen and better resolution, so that the games of old come back to life in brilliant color and amazing details.
($100.00)
3) iPWN! 4 Case
Do you happen to have a fan of both Nintendo AND Apple? This case will turn their iPhone into a retro looking Game Boy. It's in looks only, but it's very cool. They are also taking orders for the one made for the iPad as well. Imagine the buzz that a gigantic Game Boy would create!
4) Angry Birds: The Board Game
Rovio and Mattel have joined forces to feed the Angry Birds addiction. Imagine taking all the fun of strategy of the digital game and bringing it to reality. This actual board game offers the sling-shot to chuck your birds and all the building blocks and pig enemies that you care to aim at. Fair warning: It's just as addictive as the digital game!
($30.00)
5) Tetris Lamp
Tetris is such a colorful game that captures the senses with shape and speed. The mind is always clicking and trying to figure out where to fit that next shape coming down. This lamp not only visually represents that, but the removable sections "light up" when you replace them on the lamp. LED technology makes it all possible. You can't beat the nostalgia and functionality for the price.
($40.00)
6) Pac Man Hat
Now it may be true that people will cross to the other side of the street to avoid this next item, but oh, the fun the gamer can have with this. Nothing will beat the cols like this plush hat featuring Pac Man. It's bold, it's retro and it's….weird. Watch out for them ghosts!
($30.00)
7) Zynga's FarmVille Stuffies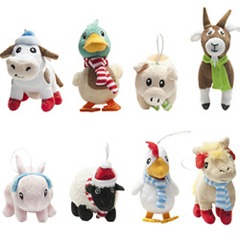 The worldwide phenomenon that is FarmVille lives on in these cute plush stuffed toys that are both collectible and offer game extras. Zynga and Best Buy combine efforts to bring the FarmVille fan a little piece of the game into the real world. These make great gifts for the old and young gamer alike. This is the stunning thing about FarmVille. The popularity of it took the world by storm and crossed all barriers to create die-hard fans from all generations.
They've created a line of 8 different animals that guarantee the gamer 10 Farm Cash dollars to spend on their game farm and each one will unlock a virtual animal within the game. You get all of this for one low price. Don't forget they keep the cute stuffie too. How's that for interactive?
Author Bio
Jason Phillips has authorized this post. He is a freelance writer and lover of technology including video games. When he's not working, he's busy playing Truck Games 365, biking and chatting with his friends.