The gift is a medium to express love for people who are important and stand out in your life. You don't need an occasion to give someone a present. You create one yourself and mark the occasion. Giving a gift fosters the bond and shows that you want to spend on the person by sparing an amount from your hard-earned money. There are plenty of ways to exhibit adornments, but gift-giving stands pretty high in the list of love-filled gestures. Nevertheless, practical gifts have been the norm since the emotion of love came to light.
There is no better way to spill out the love brimming in you all at once. The whole process of choosing a present, packing it with a wrapping paper of your choice and attaching a tiny birthday card on its exterior is enjoyable. Gifts can be anything; head scarves for women or wallets for men. It does not matter what you are giving but the intent behind the gesture. The effort itself apart speaks volumes.
One problem with gifts is that they are not easy pickings. Running short of time to make up one's mind about what to choose as a gift when a special day is around the corner is troublesome. You run hither and thither and end up selecting the one you regret giving later. And on occasions you are able to select, it doesn't turn out to be budget-friendly. Can you relate?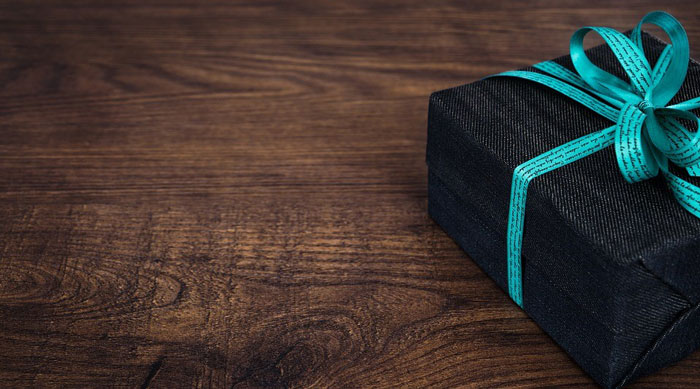 Buying a gift that is both frugal and to your liking is hard. You buy an item that appeals to you and runs out of budget because it was too expensive. The ones that you can get within your budget don't draw your attention much. Simply put, you get stuck in a rut. You want the gift to be as amazing as it can be but also don't want to put yourself in constraints for not keeping an eye over budget.
What's the right way to resort in such a dilemma? Below are some tips that will ensure that you choose an amazing gift and don't exceed your budget.
It is advantageous to spend some and save some. Saving small amounts from daily expenditure throughout the year can help create a big amount. You don't even realize when you have a big amount at your disposal. This way, it does not put a burden on your pocket, and you can spend on the lavish item you had kept your eyes at.
Remain updated about discounts offered by brands; weekly or monthly. The best way you can purchase an expensive item on a low price is through sales. You can get two items purchased instead of one on a discount. It's a great hack for shopping. So go grab your favorite item including a gift of your choice.
When you find no other way to get a good gift, make your own customized gift. By creating a customized gift, you can buy products that do not exceed your budget. To give you an idea; buy a basket. Fill it with different products like chocolates, flowers, coffee mug, key chain, and other items within your budget. Ornament it with your crafting and art. In addition, you can attach balloons, and embellish it with fairy lights. That's how you can make your own customized gift basket.
Mark the special day on calendar way before it arrives and set your budget accordingly. Doing so you will be mindful of your expenses, try to minimize or adjust them. This will be a good technique not to exceed your budget and will make sure too that you don't go through the hassle of running out of time.
You can also give a shared gift by dividing the money equally between you and the person who is contributing to the gift. This will be budget-friendly for both people, and you might be able to buy an even better gift.
Try figuring out what will be the most effective gift. If it is an occasion of a birthday, you can either gift them a cake or even decorative candles. Both will be used during the birthday party, and your gift will become impressive above all.
Cook food for the person who has their big day and invites them over for a surprise lunch or dinner. Advantage of this tip is that you will select the menu of food, and you can select anything that goes well with your budget.
Make a video recorded message. You can do many things to it. Ask friends and close people to record their wishes for the person this video is being made. Compile them and make a video. The person will recognize your hard work and love your gesture.
You can use these ideas to make a difference. Also, if you haven't been considerate about giving presents to your dear ones, make sure you start giving now and create an aura of happiness around them.