We all love to get luxury gifts form time to time and I have found a way to get luxury paying less.
With Christmas coming soon it's time to think about finding something special for that special someone so anyone looking for luxury gifts should not be scared. There is a way of finding affordable luxury presents.
What you can get
An Hermes handbag is a timeless luxury and on the top of many Christmas wish lists. Now there's no need to wait months for an Hermes Kelly or Birkin handbag in the hottest colours from black to turquoise, chocolate to pumpkin.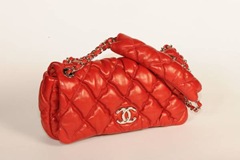 From Chanel is an adorable red quilted leather handbag or a velvet and satin evening handbag. From Bottega Veneta a selection of handbags in colours from black to hot orange and an oh-so super cream ostrich. From Tod's there's a black crocodile handbag with a restrained elegance. More bags from other brands too.
There are watches, clocks, cufflinks and sunglasses from Cartier, extraordinary watches from Patek Philippe and Blancpain and lighters and cufflinks from Dunhill. From Tiffany a selection of sterling silver items make the perfect gift. There is a super selection of jewellery too from a simply refined Cartier Trinity ring to a show-stopping diamond ring at £25,000.
On www.luxurydivision.com you can find unused, unwanted or gently used, enabling an unloved luxury to become someone else's loved luxury.