Business is not generating enough fruits? The earnings curve has come to its blind end? Reconsider your advertising strategy and take steps to not just enhance it but also add innovative ideas to it. Corporate gift giving is one of the highly reliable and most used methods of business promotion and client relation management. If you haven't considered it yet then include it in your business promotion strategy now! Corporate gifting however is much different from the usual gifting. It follows its own etiquettes and calls for much more time investment as compared to monetary investment. Finding a unique and apt corporate gift is a challenge in itself as the choice set is vast and client's tastes and preferences are mostly hidden information.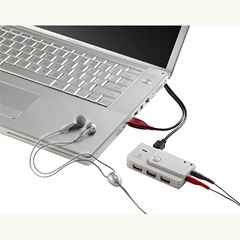 Image source corporategiftsasia.com.sg
Buy Corporate gift right.. But what is right?
Traditional gifts included pens, alarm clocks, paper weights, bunches of flowers etc. But none are any longer in vogue among the corporate. The gifts today call for more creativity and innovative bent. Hence invest time and choose the most innovative gift to impress your client and further enhance your corporate relationship.
See what could be right
Below mentioned are some of the corporate gifts that not only can contribute great deal in business promotion but will also help sharpen the client business relation.
Combine promotional gifts with other treats
Gift baskets with a label stating the company's name can be one of the best options to consider. They serve as an invaluable gift for any corporate client. You can consider including a bottle of high quality wine or beer, some decadent baked items, crackers, cheese etc. Gift baskets are generally more appreciated than small individual gifts. But yes! While gifting wine, beer etc., be a little cautious as it might offend someone who is against drinking. Other things that you can also consider to fill the gift baskets include chocolates, cookies or gourmet coffee. Amidst all do not ignore presentation as it adds score. A good gift wrapping can shoot up the 'purpose results' much higher up.
Customized Gifts
To make your corporate gift even more meaningful, you can consider giving your client something that relates to his interests and hobbies. Golf is one of the favourite sports of corporate despots. You can consider gifting a set of golf balls having the company's name embossed in it. Not only will it be a personalized gift but also customized to suit your promotional needs.
Other things that you can consider include computer and laptop accessories. Most of the companies go on campus recruitment drive. If your company is planning one then no opportunity can you pick up the best and than this. To promote your company, you can consider giving the offer letters to the shortlisted students in a pen drive. Little things make a difference!
Printed T-shirts, bags..etc.
Try and select gifts that combine both promotion and purpose. Gifts given time and again to the employees increase the sense of belongingness in them. Things like T-shirts with the company logo embossed in it, travel bags, etc., can not only allow the employees or customers to use it for their own personal use but will also serve your aim of promotion.
Today's guest post is contributed by Matthew Davis. He is a successful businessman who shares his success secrets with his readers. He believes that giving corporate gifts ensures customer retention and customer satisfaction.