Like I said in a previous post when someone is buying a house or an apartment the budget usually will run out before buying all the wanted things. This is why it is a great idea to offer to a new home owner items for the house.
First you must see what she/he has and inform yourself about the things the receiver wants. I like offering products which are beautiful and useful in the same time. My friends recently moved in their new house and I am planning to offer them two beautiful vanity mirrors.
The first is called Duchess- European Style Duchess Mirror and it is really beautiful because it's hand-forged iron is twisted into graceful curves, while the trumpeted shades celebrate the beauty of light with their warm gradation of color.
The second one is called the Quoizel Mirror and it is made from metal finished with a dark bronze patina.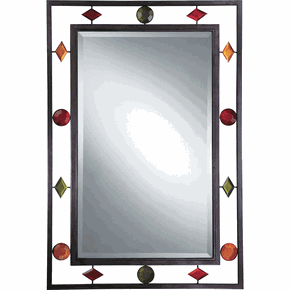 I think these mirrors will look great in my friends house because both match their tastes and fit with the products they already have.
I am also considering getting some vanity lighting products to math the Duchess mirror. But I want to see what they bought first because I want my gifts to be appreciated.