You love your pet don't you? So get some beautiful gifts for your pets.
There are millions of pet gifts in this post you will find just a few to get in idea what you can offer.
Clix training aid
Keep your pet in top form with this gadget.
No more shouting or yanking your dog around in the name of training.  Clicker training is the fun, reward-based method of dog training that you will both enjoy.
Unlike other clickers, the Multi-Clicker has a volume/tone control enabling you to clicker train even sound-sensitive dogs.
Includes a free step-by-step guide that shows you how to teach your dog to sit, lie down, recall and perform basic heel work.
Happy Birthday Plush Toy
Celebrate the most important birthday in the house with our singing Birthday Cake.
Plush cake sings "happy birthday" every time it's squeezed.
Candy Toy Gift Set
Includes one of each of a Tootsie Roll, DOTS and CHARMS toys.  Comes with a Gift Tag and Ribbon.
Holiday Bone Treats
Pamper your puppy this holiday season.
And as a bonus you I will show you 2  Pet Lover's Presents.
Dog Blessed Cap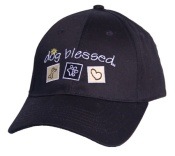 The pet owner will love this hat.
Dog Blessed Coffee Mug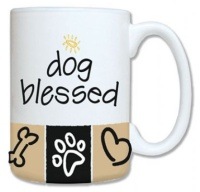 Dog Blessed Ceramic Mug holds 14 ounces and comes gift boxed.
All gifts presented in this post can be purchased from Ripperdoos.com.