Today I found an interesting application called Tigerbow which allows you to send tangible gifts to an email address or a Facebook profile.
With Tigerbow service is very simple: all you need to know is the receiver email or Facebook profile and the team from Tigerbow will let the recipient determine where gifts should arrive.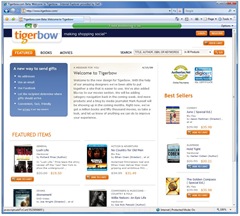 Gift recipients do not need to worry about giving out their shipping information as the information is kept private and confidential (e.g., the sender will not get the address of the recipient, the address will not be shared with any third party marketers, etc.)
Right now you can shop for flowers, chocolate, books, movies, real cards (not e-cards), and baked goods.
 Send Gifts. Be Happy
No addresses.
Use an email.
Use Facebook.
Let the recipient determine where gifts should arrive.
Convenient, fast, friendly.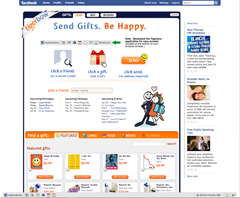 The gifts I like best from Tigerbow
A Dozen and a Half Red Roses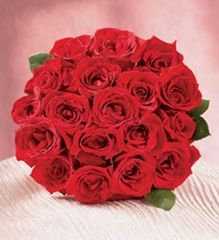 Make a romantic statement with 18 fresh, beautiful long-stem red roses from 1-800-FLOWERS. Picked at the peak of perfection by prized growers from select floral farms. Shipped overnight to ensure freshness. Terrific for any occasion. The red rose is a traditional symbol of deep love and respect and is often used to signify the words "I love you."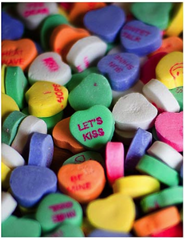 Send an actual, tangible card (NOT an e-card) to your friend through Tigerbow. The front of the card says: "Let's Kiss." You provide the custom message to appear on the reverse. We'll take care of the rest.
So if you want to send a real gift to an email address or to a Facebook profile go to Tigerbow.com.