When you think of drones, people typically think of the high price that comes with them and think how unobtainable they are, or at least I know I did. I have always been fascinated by drones, their applications and the overall geek factor that comes along with having one. So being a father on a small budget I thought that I would never own one, let along buy one (or two) for my kids, so I gave up it buying them.
It was not until a few years ago when cheaper, more durable drones started hitting the market that I was able to break down and buy one for me and my kids. I cannot tell you how much fun we have had with these drones, so I have decided to compile a list of inexpensive drones you can buy today. So without further delay, here is my list of 5 best drones under $50.
1. Holy Stone HS170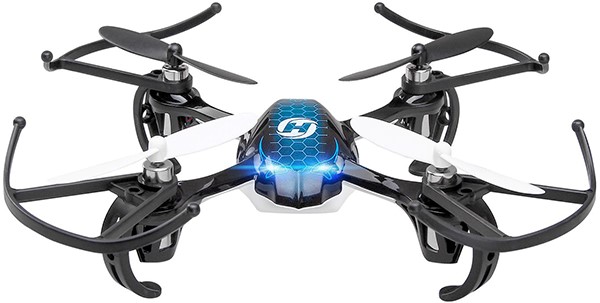 Image sent by author
The Holy Stone HS170 is a quadcopter (it has 4 propellers), it is small in size and price but do not let that fool you. The Holy Stone H170 is featured on many top drone lists for a reason. It does not hold a camera but it does have a 40 meter range from the controller and as you can imagine, that is pretty far.
The price does not have any negative effect the durability, this little guy can be crashed over and over but try not to because it will eventually break. Its enhanced durability makes it great for beginners
It does have a flight time of about 8 minutes, which is why most holy stone owners get extra batteries to increase the fun. The holy Stone HS170 also has a headless mode which is good for beginners to get a handle of flying this quadcopter. There is no doubt why this drone is on our top 1 list, it is because the Holy Stone HS170 offers so many features for under $40.
2. Eachine E010
Coming in number 2 is the Eachine E010. This little guy maybe small, but its indoor performance out ranks most other drones of its type. You might even be surprised to know that it body is made of nylon and is tough enough to withstand some of the worst accidents, and with a 30 meter range, it might happen (especially if the wind picks up)
The Eachine E010 even has a "fast rate" option so you can fly it outside to help with any light windy gusts that might come up, but the little drone can easily be affected by the wind. The controller is a little small, but anyone can use them. The flight time is around 5 minutes, but like most drone owners, be sure to keep a few batteries on hand. This drone has an appeal to kids and good features, so this should be on most peoples Christmas list.
3. Syma X11 Hornet
One of the most popular brands in drones is Syma. Syma has made a name for itself for good reason, their drones typically are good quality for the price you pay and the Syma X11 Hornet is no exception.
This drone is fun to play with and is nice to look at. The drone comes with a a "flip" mode which is always fun to play with, but requires lots of space, so make sure you are outside when you play with this mode.
Though the controller is small and can be difficult to work with, this is still a favorite of my kids and their friends. Even thought this is mostly an outside drone, you can still get more power with the flip of a switch but it only works in light wind.
4. Syma X5C
In fourth place is another Syma drone. This small drone mimics many of its larger and sleeker counterparts. This drone is good for both beginners and new pilots, it has a 6 Axis gyroscope that makes it perfect for higher altitudes even on a windy day.
This drone comes with a HD camera that you can remove for better maneuverability. It has a flight time of about 10 Minutes, but that all depends on how much you use the camera. The camera can do both pictures and video at 2MP. The camera is in a fixed location and comes with a 2 GB micro SD card.
5. Eachine E10C Micro Drone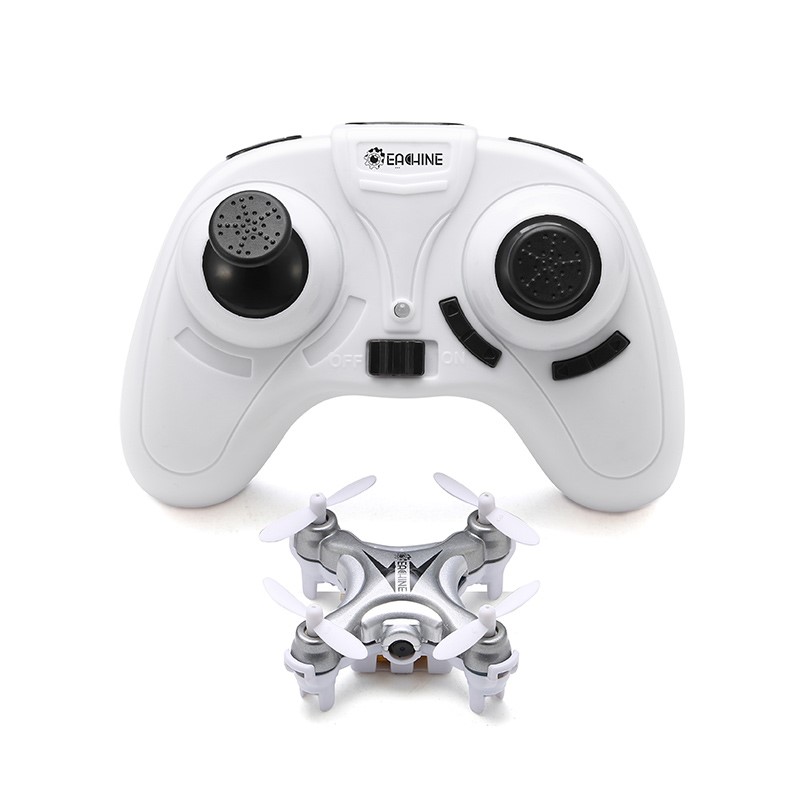 This is bay far the smallest drone on the list but is always a kids favorite. The Eachine E10C comes equipped with a HD camera and a mounted battery that is not removable.
This drone has a flight time around 5 minutes but is not good for outside use because the drone is highly affected by the wind. The camera produces pictures and video at 1280 x 720 and 30 fps. This is a great drone for someone who is starting out on drones and does not want to pay a large price
For more information, check out this and more reviews at fullydroned.com
By Mark Ramirez