It's been a while since I wrote my last pet gift post.
Since the Christmas is coming here are some ideas for pet presents.
I have found this great pet gift baskets which will make a perfect gift for your pet.
Dog and puppy lovers can offer:
This fun gift is full of Blooming Cookies. Your dog will adore them.
There are many type of cookies to choose from: black or white chocolat, brownies, sugar cookies and many others.
This pet gift basket cost $48 and include one complimentary gift card.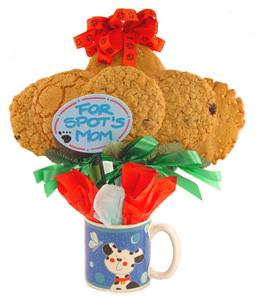 Sending this funny mug of cookies can be the perfect way to thank a pet sitter, favorite veterinarian or animal rescue volunteer for their hard work and dedication.
It also can make a puppy lover happy.
The cost for the mug $37.
For the ones who prefer cats you can get them:
Inside this pet gift are treats for the cat lover and their beloved.
It's cost $48.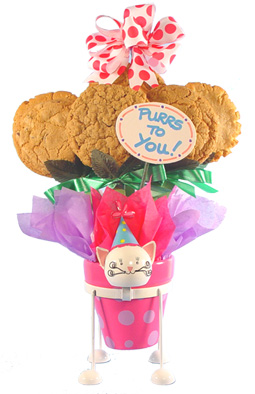 Inside you will find 6 or 12 delicious cookies and/or brownies bloom out of this whimsical planter. A ceramic, polka dotted pot sits in a metal stand with four feline legs and a detachable kitty head and tail.
This present cost $50.
And in the end a gift ideas for all pet lorers. Holiday Stocking for Pet and Owner