Gift baskets can be used on every occasion and holiday: birth day, celebrating a special day, mother day, father day and on Christmas, Easter, Valentine and many many more.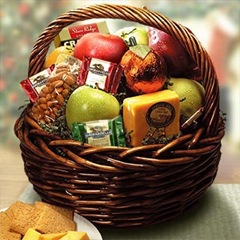 Also the Gift Baskets can be offered to say "I'm sorry" or "Thank you".
This type of gifts can be offered to:
corporate clients,
business associates,
family
friends
husband/wife or boyfriend/girlfriend
Gift baskets are perfect for any occasion you can choose to personalize a basket or to get an already made one.
Gift baskets are one of the prevalent ways of presenting someone with a memento to be preserved for times to come. In recent times the act of gifting gift baskets has emerged as a common phenomenon and therefore there are numerous firms engaged in the creation of these intricately designed gift baskets
You can offer a beautiful gift basket for an employee for a job well done, or a get well basket for a loved one.
Also very appreciated are the personalized new baby gift baskets.
Corporate gift baskets are often given by businesses to their customers as a token of their appreciation. However, most gift baskets are person to person expressions of love and friendship. Corporate gift baskets are also a simple, economical way to convey greetings, be it for the holidays or for other corporate occasions.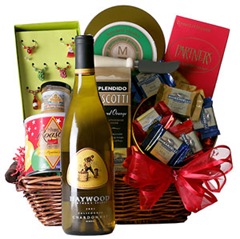 Holiday Gift Baskets  include seasonal themed gifts for all the holidays and special occasions including: Christmas Gift Baskets and Kosher gifts baskets for Chanukah.
They are filled cookies, brownies, and other baked goodies these holiday food baskets are sure to please whether its for business for personal gift giving.
I liked the look of the Halloween Gift Basket – image below. It is super funny 🙂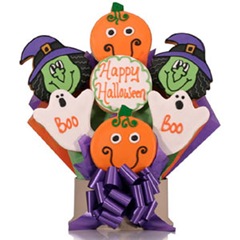 You can get more Unique Holiday Gift Ideas.