Christmas is twenty something days away, so people have already started to look for the best gifts. Sons and daughters, mothers and fathers, husbands and wives, are doing everything in their power to make an impression on the people they love. Christmas is a sacred holiday, it is meant to bring people together and make them want to share lots of love through gifts. Are you running out of gift ideas? Because if that's the case you can always opt for silver antiques; such beautiful items will last for a lifetime, they're incredibly appealing, and your gesture will surely stir your loved one's interest. It's always best to be original if you want your gesture to be appreciated.
Traditional signet rings made of silver/gold
You can't go wrong with signet rings. These beautiful jewelry pieces will surely be adored by your loved ones. Mostly worn by men, these items are sleek, beautifully handcrafted to suit your demands, and flawlessly made. Finding perfect gifts for men on Christmas has always been challenging, and that's mainly because the variety of ideas is limited. Nonetheless, a properly selected signet ring engraved with a meaningful message will certainly appeal to the senses of your father or husband.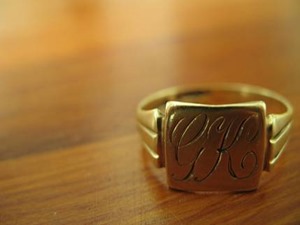 Sterling silver pocket flask
A pocket flask made of silver can be an excellent gift for someone you care about this Christmas. The material is exquisite, it's not corrosive, and it will last for a lifetime. Such beautiful present can be kept for generations, and to make it even more original you can have the flask engraved. Think of a meaningful message and the person who will get the silver flask won't just appreciate the gesture, but they will also be touched by the engraving. Christmas is the most appreciated holidays of all times and your loved ones deserve to be given the most incredible gifts.
Gold cufflinks
Gold cufflinks are classic accessories for men, so this Christmas your husband will love his present. Stick to an oval shape and have them engraved to make them look unique and original. Whether you choose to have his initials carved or you'd rather stick to a symbolic design, the end result will certainly exceed his expectations.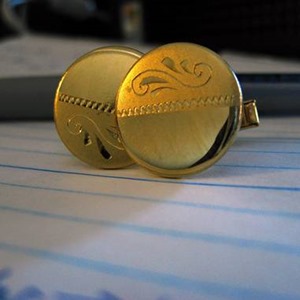 Silver keepsake box
A circular keepsake box for the woman you love the most is surely an incredible gift idea. It can be used to store jewelry items, or additional accessories that are special to your loved one. Used for centuries, silver is extremely appealing especially when the quality is exquisite. If you want your present to be unique and meaningful, you can always have the keepsake box engraved. Write a love message on top and dazzle your wife with the most original Christmas present.
Antique photo frame made of silver
Photo frames are classic gift ideas, yet if you really want to make an impression, investing in a silver frame will dazzle your loved one. Don't forget to place a beautiful photo in that frame and you'll make your wife or husband extremely happy on this sacred, loving winter holiday. Christmas is all about sharing feelings of appreciation and worship, so it's always a good idea to think of meaningful gifts for the people you love most in this world.
Decorative antique plate
You might think that a simple plate is not such a wise gift for Christmas; yet, an antique plate from the 1800s is a whole different story. If your beloved wife or husband is an avid collector, they will certainly appreciate the gesture. Traditional English plates were manually painted and they used to belong to a royal family, so investing in such a historical present will make them want to love you more. Make Christmas a memorable holiday for your family, and consider the most exquisite gift ideas for the ones you care the most.
Celebrate the Christmas holiday in the most original way possible and think of ingenious gift ideas for the people you love and cherish. Whether you're thinking of buying jewelry items or decorative memorabilia, don't forget that the main purpose of a gift is to impress. Be original; think of items you've never thought before, and prepare yourself to amaze your loved ones with the most genuine, impressive, and authentic gifts for this Christmas.
By Peter Smith