Most people have at least one or two people that they dread buying gifts for because it is so difficult to find something that the person will actually like and use. Typical gifts such as jewelry and candy are fine for some people, but here are ten gifts that may work for the hard-to-buy-for people in your life.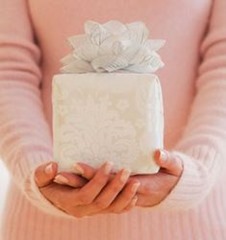 Image sent by author
Donation
People who are difficult to buy for because they don't like possessions or already have everything may appreciate a donation to a charity on their behalf. Ask someone close to them if you don't already know any causes they are passionate about. Write the amount you have donated in their name as well as the reason you chose that specific charity in a nice card.
Tickets to an Event
People who aren't attached to possessions may enjoy receiving tickets to an event that interests them, such as a concert or exhibition. It's best to either give them two tickets so they can choose a companion or make plans to accompany them to the event yourself.
Magazine Subscription
Most people enjoy receiving magazines in the mail each month. Choose one or two you think will interest the recipient and purchase a subscription for them. You can wrap the current issue and give it to them along with a note that details the subscription.
Personalised Gifts
Most people will appreciate a gift you put thought into, especially if it is something they will use. Personalised ties, handbags and other items make fabulous gifts. A gift can be personalized with the recipient's name as well as a picture or favorite quote. Be creative and think carefully about the person who will be receiving the gift.
Fruit
A fruit basket is an excellent gift. Most people enjoy eating different varieties of fruit, especially if they live in an area where access to fruit is limited. Modern fruit bouquets are both beautiful and delicious. They are a great gift for many occasions.
Historical Artifact
If the person you are buying for is interested in history, visiting a local museum may help you find the perfect gift. They may appreciate an old map, an antique clock or another historic item that is unique and special.
An Experience
Many people appreciate receiving an experience rather than a tangible gift. Look around their area to see if you can find a class on something they have wanted to learn for a long time. Depending on your budget, you may also purchase a round of golf, a sailboat ride or another interesting experience.
Photographs
Photographs are likely to become prized possessions, especially if you put them into albums or beautiful frames. Getting an old photograph retouched is an excellent gift, as is a photography session with a local photographer.
Personalized Stationery
Although people don't often write letters by hand, they may be inspired if you give them personalized stationery to write it on. You can use their name or initial to create note cards or papers that are both elegant and practical.
A Handwritten Note
Just detailing the things you love most about the recipient in a handwritten note may be the best gift of all. Think about how this person has touched your life and your favorite memories of them. A personal note is a gift likely to be treasured for a long time.
Article by Kandace Heller