My wife loves a good puzzle. I have to be honest puzzle games are not for me because I don't have the patience to complete one. But if one of your loved ones like this kind of games offer some puzzle gifts.
To help you find the best puzzle I have included my favorites below.
#1. Elegant Kamei Ribbon Box – 3D Wooden Puzzle
Wooden puzzles are some of the most elegant games. Also they are fun to solve.
The owner of this puzzle will have to find the mystery solution for opening this elegant box. It really makes you think.
#2. Magnetic Puzzle Globe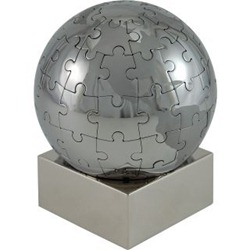 A fun  puzzle to solve and it looks great once it is finished. I saw one in my friends living room and I think it is one of the few puzzle I would like to play with.
#3. Saturn V Rocket – 4D Puzzle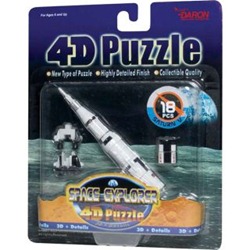 This is a puzzle for the tech/space enthusiast. This 4D PUZZLE is not only a puzzle toy generating FUN, but also a cool & interesting educational tool stimulating thoughts. Really captivating.
My source of inspiration for this post was www.puzzlemaster.ca website.