Being a first-time parent is already a big deal, having to worry about the things to buy for the newcomer can be even more overwhelming. That is why if you are planning to organize a baby shower, aiming to visit the future parents, or if you are that parent awaiting a whole new adventure of a lifetime, you had better prepare in advance and get some essential gifts. No parent would say "no" to any present, however, it would be vital if you were to select the genuine necessities. Because if you are going to buy a triple-sized outfit for the baby, you aren't much of a help, are you? Therefore, here is the most perfect gift list every parent would be grateful for.
A baby journal
Every new parent (at least mom) would like to keep track of all the "firsts" your baby does. A great way to do so is to keep a meticulous journal, and not just any journal, but a specially designated one. You can place monthly pictures of your babies progress, keep track of its weight and length, a record about the first teething, and so on. This is a fantastic present because it cannot lose its value, unlike many other things that baby overgrows. Just imagine that in 20 years time your baby opens the journal and sees all the impeccable detail you have been recording.
A stroller
Let's face it, among many essential things that a baby would need, a stroller is something that you would be most appreciative for. Mainly used as one form of transportation, but the stroller is much more than that. It helps baby see the world, enables you to go the distances, and above all, it functions as a bed, changing pad, and a feeding chair. Nowadays, you have an immense choice of strollers, but bare in mind that your baby would spend most of its time napping in it, so you had better get a quality one.
A bottle warmer
If you are feeding your baby on the bottle or opting to pump your milk, this is one of the top must-haves. Future parents might not still be aware of the agonizing run of the hungry crying baby. For that reason, they need to have the formula ready, and for milk to be of the right temperature. Putting the high-speed bottle warmer on the gift list is going to be a smart decision. It practical when the baby starts crying during the night because the speed of the warmer will soothe the crying baby and the parents could continue sleeping very fast as well.
A car seat
An item as important (if not more) as the stroller. Having in mind that the parents to be are going to take their baby everywhere with them, and generally they would eventually travel a long distance, this gift is an absolute necessity. Quality baby car seats guarantee safety and security, and from the first baby's breath that is your new top priority. Once you enlist this gift, make sure that you read the manual detailedly in order to properly install the seat.
Crib sheets
Perhaps the future grandparents would buy the crib, or they might have saved one from "the old days", nevertheless, one of the most useful things to get as a gift is the crib sheets. Even if the baby will take baths every single night, there might occur an occasional (or accidental) "mishap" during the night, and the diapers can't hold absolutely everything. Having enough spare sheets will save loads of time when the mommy to need to change the sheets during the night. The little ones adore colors, so get some funky colorful ones.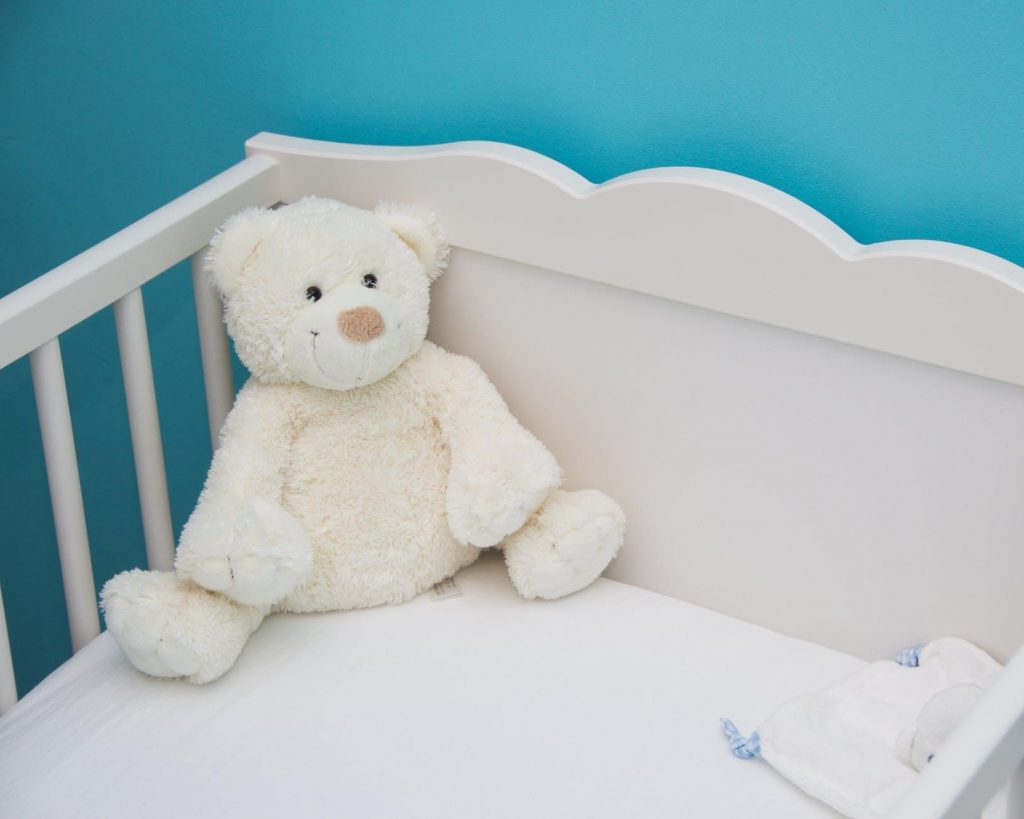 An infant bathtub


Amongst numerous activities that the new parents are going to experience, bathing a newborn is among them. Logically you can't bath your baby under the shower, it needs to lie down nicely, to have the back and the head in the right position. Getting an infant bathtub is undoubtedly one of the most crucial things to have. It has two long legs, so the bath itself reaches your waist hight, so if a mom had a c-section, she won't have to struggle to bend over due to the scar. The color is totally your preference, but best by neutral yellow, gray or white.
A sound Projector
Nothing soothes a nervous baby like the mother's warmth. However, in order to teach the baby to go to sleep alone, you either need to sing to it or play some soothing sounds. Sound projectors are actually quite a nifty and great gift to get. They play various sounds, from relaxing music to the sounds mimicking the sounds in the womb and earthy tones. This guaranteed put baby to sleep and give parents a chance to have some free time. Furthermore, a projector can project various moving pictures on the ceiling additionally calming the baby.
Baby diapers
Never too much, never enough. If you stack the forthcoming parents with loads of diapers, they might think you are crazy, but this is a very practical gift. Babies tend to use up to 4 packs of diapers per month, which can be a rather expensive flushing. The parents to be will surely appreciate this gift since they will be able to save some money, and for once not fear whether they have enough diapers in stock when the night mishap occurs.
Other things like bottles, onesies, toys, pacifiers, are all more than welcome, but not as original as this list is. Make sure that you only get the quality products possible for the baby, and help parents along the way.
Audrey Taylor was born in San Francisco, and moved to Adelaide at the age of five. Marketer researcher and social media manager on hold, full – time mommy of a cheerful two-year-old. Graduated from Queensford college, worked in a couple of marketing agencies across Australia, eager to learn more about business and share her experiences. Traveled across Europe. Her hobbies include: home decor, fashion, travel, music, old movies. Twitter: https://twitter.com/theaudreyworld