Christmas is just around the corner and now is the perfect time to start thinking how you can surprise your loved ones with great gift ideas. For the last few years, the popularity of different gadgets is rising so deciding on a tech gift is a great idea for every family member. It doesn't matter whether you are buying gifts for your son, daughter, husband or wife; the gadget market is so vast that you can find one thing for each family member. I wanted to share with you few interesting ideas you can use to surprise your family, from toys to really useful gadgets.
Prynt Pocket photo printer for iPhone
Image sent by author
A pocket photo printer is the perfect gift idea for every lady you know. They love to take pictures of almost everything and in the sea of those pictures they can pick the one which means them the most and print it out. The photo paper is also a sticker so they can put the picture wherever they want. If they don't want to apply it to their yearbook or wall, they can put it in the wallet because it is a perfect size. The best part about the printer is the fact that it is almost as big as the iPhone, which means it is the right size to fit in the purse.
Leather tassel lighting charging cable
This attractive gadget looks like a tassel keychain and they are extremely popular today. Women wear them on their keys, bags, backpacks, almost everywhere. If you buy this leather tassel you will buy much more than just a keychain. The tassel has a charging cable for mobile phones hidden inside which means they can plug their phone in USB port extremely easy. I love how they made a 2in1 product with this one.
Foosball iPad stand
This is a great product for kids because it is a pocket version of a foosball table. Kids are always on their tablets and iPads so this stand won't be strange to them because it is a stand for iPad in a shape of a foosball table. Actually, it is not just in a shape of a foosball table, it is a foosball table. The stand has fully functional rods, 4 on each side, and you are actually playing foosball on the iPad through the rods. Pretty cool!
R2-D2 App-Enabled Sphero Droid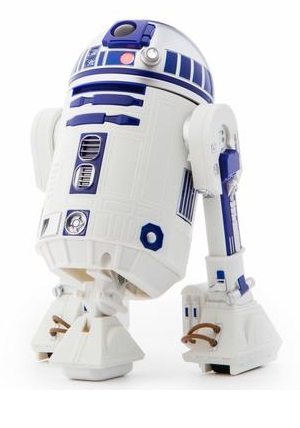 I am not sure whether would kids be more ecstatic by this toy or adults. After all, it is the most iconic character from Star Wars who managed to capture hearts of millions without saying a single word. The toy droid makes sounds just like the real R2-D2 and you definitely bring the smile to a person who gets it the moment they turn it on. You don't need an extra controller because you can control the droid with your phone.
GoPro Hero6 action camera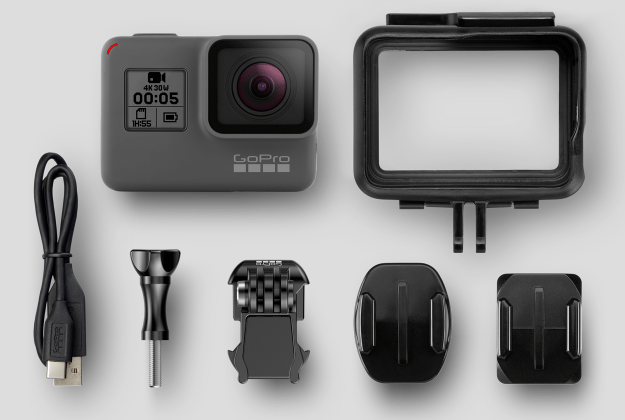 I think that GoPro is an excellent gift for adrenaline junkies and adventure spirits. If your husband loves to drive bikes, hiking, bungee jumping or just long walks with your dog, a GoPro is the best solution. We all know that men love technology and with this camera, they will be more than satisfied because they don't have to worry about breaking it. The video quality is impressive so they will have great footage of their little adventures.
By Mark