Do you have a special someone in your life how is an artist and you want to surprise him/her with a special gift?
Then read this article carefully. I am going to show you a gift that any painter will adore.
The perfect gift for an artist, hobbyist, or anyone who is interested in art and watercoloring is called Viviva colors gift set.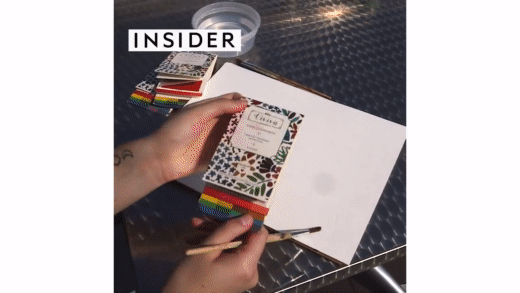 It includes 1 x Personalized Wooden Case 1 x Viviva Colorsheets 1 x Waterbrush.
The wooden case is beautiful and you can add a custom message on it. I got a gift set for a friend who is a painter and because she loves Tony Robbins I personalized it with the message "You are enough".
Inside the box there is the color sheets with 16 vibrant colors, and an inbuilt reusable mixing palette. The sheets are water resistant sheets so you will be able to separate different colors. Also the sheets are color-coded.
The set also contains a waterbrush to use along the color sheets.
Viviva colors gift set is also compact and simple to carry. You can put it in a pocket or in your purse.
Overall a beautiful gift for any artist.