Subtle messages versus loud statements!
Some people take their style very seriously, choosing each item of clothing carefully in order to make a statement about who they are. They may adopt a 'uniform' that identifies them immediately as perhaps an 'emo', or an individual devoted to skater culture, hip hop style or even the over the top WAG look. There is no mistaking the message these people are sending out with their clothes. Others may be more subtle, choosing a more understated but still distinctive style to show off their personality. But make no mistake, no matter how little you think you are saying with your clothing, you are always giving away something! Even the 'I couldn't care less' approach is a 'look' in itself!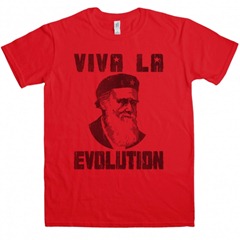 Use Funny T shirts to make a statement
A funny T shirt is a great way to make a statement in a fun and light-hearted way. You don't need to be a serious fashionista to use funny T shirts to show off a bit of your personality and sense of humour. There are a wide range of clever and funny T shirts on the market. They can be purely humorous, or use humour to make a stronger perhaps political statement. If you like to be noticed, then a funny T shirt will guarantee that everyone who passes you will be craning their neck to see what your t shirt says. It is amusing to see someone in the street try to read a t shirt, particularly if the message continues on the back and they just have to make a journey around the back to see what the message is!
Break the ice with a funny T shirt

You could use a funny T shirt to break the ice at a party or in the pub. If you are shy it is a good way to strike up a conversation as others will want to comment on the witty statement you are making with your t shirt! Maybe you already have bags of confidence and like to use funny, statement making t shirts as a way to catch the eye of the opposite sex! There is nothing like a good sense of humour to being successful at attracting people!
Just make someone smile with your funny T shirt

Even if you aren't making a statement, if a T shirt makes you smile then it's bound to make others smile too. What better way to go about your day than making others laugh with your witty T shirt? There are some fantastic T shirts available on the markets which are funny, irreverent, topical and ironic. Use them to make your own comment on popular culture or society today. Don't forget if you have an idea for one of your own you could always get it printed! You might even start a trend yourself!
Author bio

Shirley Jones writes regularly on popular culture and fashion for a range of lifestyle websites and blogs. She writes on a wide range of topics but has a particular interest in sub culture and the dynamic world of changing trends on the street.