Color Me Trendy is the fashion coloring book collection for all ages and the perfect gift for those who enjoy coloring now as much as they did in their childhood.  Each book contains 50 original fashion sketches along with sassy, empowering poetry scattered throughout.  The fabulous designs can be colored as they are or you can add patterns and backgrounds to make each picture your own.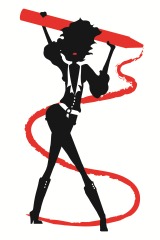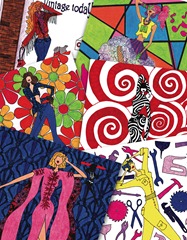 The first volume in the collection, Color Me Trendy, features a fantasy wardrobe for the fashionista.  The second book, A Trip through the Decades, takes you on a style ride through 100 years of fashion history from 1920 through today.  Each decade is introduced with a poem to transport you to that era and the most popular trends are explored in the detailed designs.  With A Trip through the Decades you can create your own version of fashion history.  The back cover of each book gives samples of fully colored pictures that might inspire your own creativity. 
These books offer hours of coloring fun for fashionistas, would-be designers, artists, anybody who loves to color.  Whether traveling, babysitting, working through a little down time at the job, or home on a Saturday morning, the Color Me Trendy collection is great entertainment.  Its the perfect gift for any aspiring fashionista or artsy friend or family member for any occasion – Christmas, birthday, anniversary, Valentine's Day, etc. 
The books were created by three sisters who put their talents together to publish this stylish series of coloring books.  Color Me Trendy is available on Amazon and www.colormetrendy.com for $14.99.  Coloring never goes out of style…so it's the trendiest gift you can get!