With holiday season just round the corner, we have a couple of treats that should be filling people's suitcases this summer. Having just got back from our annual family holiday with the kids from Puerto Pollensa, where we stayed at the Pollensa Park Hotel, I wanted to share with you a couple of fantastic holiday bits that we took as a surprise for the kids and went down an absolute treat!
Waboba Ball
If you have energetic kids that are a little bit older, probably from about the age of 12 an upwards and also any adults which enjoy playing water games, then this is the beach toy of all beach toys!
This ball literally bounces on water and makes for a rapidly fast paced game of catch and is great played in groups with the family or with friends. Once you get yourself one of these, you will never want to go on holiday again without one, they are fab!
Solar Panel Backpack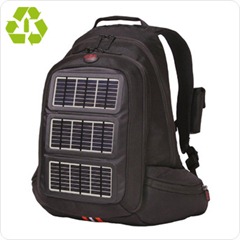 Nowadays, with smart phones guzzling battery power at the rate of knots, keeping your phone fully charged for the day is something of a mission and a challenge. But when you are on holiday, you more often than not, do not have the same kind of access to power as you would at home and that is when the solar panel backpack comes into its own.
With a multitude of different adapters these fantastic solar panels can store enough charge to charge 2 phones up and are constantly being re-fuelled, making this the ultimate gift for the seasoned traveller and bog standard holiday goer.
This article was written by Ricky May, currently planning his next holiday to Majorca with Puerto Pollensa hotels.