Finding the perfect gift can really be a challenge. It can be even more difficult when you're looking in a specific niche, like the world of IT. However, check out these quirky gift ideas, and you'll be sure to please the IT professional in your life.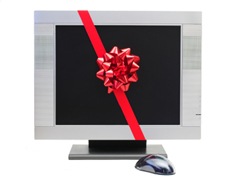 Free Classes
Many people do not love going to classes; however, this statement is definitely not true for all IT professionals. In fact, most will love to learn new information about their discipline, and they are interested in finding out what the latest technologies, methods and strategies are. Sign your loved one up for a class offered in the community, or offer to pay for a semester-long course at a college if you are able to do so.
Charm Jewelry
f you have some ladies in your life who absolutely love IT, look for some cool pieces of jewelry that really exemplify their passions. For example, select a bracelet or a necklace on which charms can be placed. These charms can be mini computers or other pieces of technological equipment. You might even want to start a tradition with this gift. Purchase the bracelet or necklace with a charm or two for now, and then add a new charm every time you give them a present in the future. You could also look for some funky earrings!
Computer Key Items
Some jewelry stores or novelty shops will have jewelry or cuff links that comes in the shape of keys on the keyboard, and of course, they include letters and numbers. In fact, these gifts are suggested by the Computer Weekly Editor's Blog, showing that they are just perfect for the person who loves information technology. If you and a few other people are buy a gift together, consider purchasing an entire keyboard. You could secure each of the keys to a piece of cardboard or poster board, and you will really have a gift that is both hysterical and practical.
Gift Baskets
When we think of gift baskets, we usually think of woven items that are filled to the brim with wine, chocolates, cheeses and other such goodies. Of course, you might want to throw one or two of those items in, but make most of the gift basket related to the IT theme. Some ideas include the aforementioned computer key items and jewelry, USB drives, other types of equipment for the computer, gift cards to the person's favorite store full of technology and so forth. When you tell the individual that you purchased a gift basket, he or she is never going to except all of the fun and thoughtful items that you have bundled up inside.
When you're picking quirky gifts, it's always important to make sure that at least some of the items have a functional purpose. You don't want to get one good laugh out of them only to have the gifts buried away in the back of the drawer. The aforementioned ideas are fun, but the recipient can really use them.
Rennigan Garrison writes about arts and crafts, relationships and mental health. His most recent work highlights the best online web design schools.