hen your brother or sister or maybe your friend is going to birthday. You might think, what the gift that will you give to them? Actually there are many gift ideas out there. However, when you think what the gift which will you give to someone, you should consider what are they gender? how old are they? what are they hobby? This questions will give you ideas what the best gift that will you give them which make they are surprise and happy.
Gift Ideas for Your Friend
In this example, say that your friend is male and he is a tech enthusiast. He often update his gadget. The best idea which I recommend is buying him a cable to charge his gadget. You can buy him Lightning Rabbit.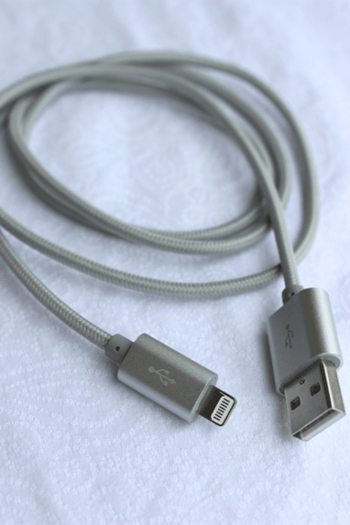 Image source lightningrabbit.com
This cable is very unique, has many color choices, and the price is quite cheap. Lightning Rabbit has excellent design with excellent material.
This product is produce by LAT28 DESIGN which noticed that fabric provides more protection for the cable than standard materials.
Tech enthusiast usually own several gadgets which they like so offering accessories for those is a great idea.
More gift ideas
For example, your sister will celebrate her birthday on 29 April. At least, three days before she celebrates her birthday, you start thinking what the give that will you give to her. In this example, say that she is 10-years old. Since, she is still children, the best gift which is suitable for her is toys. However, you should choose toys which is recommended for 10-years old girl. Here are some of them: Lalaloopsy Silly Hair Doll Crumbs Sugar Cookie, Lalaloopsy Silly Hair- Jewel Sparkles, Kurio Touch 4S Family Tablet, LEGO® Disney Princess Ariel's Amazing Treasures 41050, Monopoly Empire Game, Melissa & Doug Sterling Elephant, Barbie Dream House. and so on.
Now, we take other example, your brother who is going to birth day, and he is 16-years old, and his hobby is playing console game and online game. The best ideas is buying him a dvd game that he does not have, and ever tells you about that game. Another idea is buying him a new console machine which is hot right now, like PS4.