Birthday is an occasion of love, caring, sharing and celebrations. We celebrate this day to the fullest, whether celebrating our own birthday or it is someone close to us.
The first thing that comes to our mind when we think about this occasion is "gifts". Yes, gifts are a very important part of a birthday celebration. No matter which place or country you stay, you are gifted or you gift others on birthday occasion. So if you want to make someone's birthday memorable for years, then you know what you have to do. You need to plan out some awesome gifts because this day can be forgotten but not the gifts.
There might be thousands of gifts you can think off to present your friend, family member or any relative on their birthdays. I can give you a list of gift ideas for birthdays, but today I want to give you some gift ideas that are more precious than any materialistic gifts.
You can find many ready made gifts from the gift shops, but they are no soul attached. They are just gifts. So today I am going to give you some gift ideas that are more precious than a materialistic gift, you can call it "personalized gift".
Personalized gifts are gifts that you customize to give a personal touch. Buying a ready made gift and presenting to someone is so easy, but to make it personalize you need to make some efforts and that makes it more precious. There are thousands of ideas to make a gift personalized, today I will give you few personalized gift ideas, here is the list for you:
A personalized Photo Mug – It is one of a gift idea that I recommend to everyone. A coffee mug is a nice item to go personalized. Let me tell you what all you have to do. Buy a nice looking coffee mug, big in size and your preferred plain color. Then find out some of the pictures of that person whom you are planning to gift. You can collect some of his/her amazing moments of life. Get yourself ready with some quote or some personal messages. Now with these things you can go to a personalized gift shop to print pictures and messages on the cup. Here are few ideas to make a perfect personalized mug.
A T-shirt – This is another gift you can customize in different ways to make it look awesome. You can print pictures, messages, you can paint, you can stitch, etc. So there are many ways you can customize a T-shirt to give some personal touch.
[*Tip – You can put messages like – Best dad in the universe, Best friend for life, Soul mate of my life, etc. It depends on the relationship.]
A photo Collage – A photo collage is an easiest way to make a personalized gift. All you have to do is collect some pictures, some messages or quotes and there you go. Get it all done by any personalized gift shop.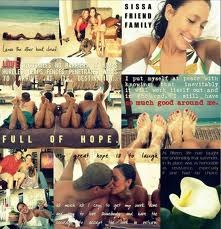 Key chain – If you are finding a gift for a person who carry key all the time, whether it is a car, bike or home, then this gift idea is for you. Go to gift shop where you can engrave any message on the key chain. You can do some craft work as well, to make a nice key chain in your home.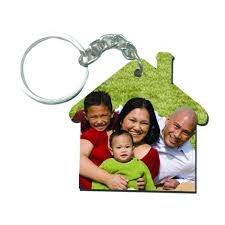 A Diary
Last but not the least. A personalized diary is one of a gift that I love to get as a gift because I love using diaries for my personal and professional work. There are many ways you can personalize a diary, Example – You can decorate the first page or may be the cover of the dairy to give it some personal touch.
So right now this is what all I can give you. I hope you have liked the ideas shared here. If you want some more personalized gift ideas you can use the comment section to discuss.
By Nidhi