I have found a perfect gift if you are away at college surprise your parents by sending home a clock built with a favorite photo of you; or you want to surprise your girlfriend/ boyfriend or even you kids.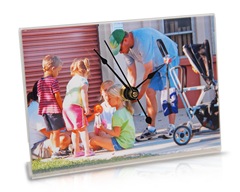 You can give the pet owner a clock with a photo of their beloved pet.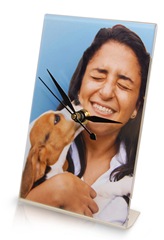 Also the personalized photo clocks are a recommended gift for wedding presents.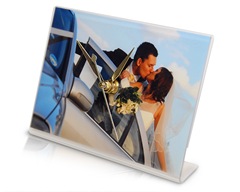 Having your unique clock gifts it is very easy: upload photo, crop photo, choose hand style and color. Clockity's stylish acrylic photo clocks are one of the best looking and unique photo clocks available.
Personalized clocks are the perfect gift for any occasion, and there are none more special than one containing a photo of a favorite memory.
Creating a personalized clock is not expensive. This gift will cost you just $14.99.