Rom-coms have ruined mankind. The major idea of rom-com is going above and beyond for your partners to make a huge gesture that they will enjoy in the coming days. Rom-coms are also big on celebrating Christmas. Christmas can never be a letdown. Are you looking for Christmas gift ideas for him? Christmas is the ultimate season and reason for giving. Christmas is that one time in the year where you must make absolute grant gestures and win over the men in your life. 
In fact, seeing as 2020 was a huge bummer and mankind has suffered far too much and far too long with the Coronavirus Pandemic, it's time to take away that gloom on our faces and celebrate the men in our lives – our fathers, brothers, spouses, and children. A good way to end this year of constant suffering, watching the men world over, pass away from the horrendous virus infection, is by getting them luxury gifts for men. 
What Are the Kinds of Gifts You Could Gift Men? 
General consensus shows that men, both special ones in your lives, or even just a guy you are dating but haven't made it official with him, would appreciate these special gifts for him: 
?   
Fashion & Utility Accessories
Today's man has many fashion & utility accessories that one uses, such as ties, belts, tie pins, cufflinks, cardholders, and wallets that are used daily by men all over the world. Not only are these used all across the world as part of a man's professional attire, but they also hold prominence in their private lives. These items mentioned above play a humongous role in determining their personality, personal choices, and serve as a reflection of the men they are in life. These items are great items to gift all men in your life as they can easily be used. In fact, most men aren't quite particular about the kind of wallets they use. In fact, it has been seen that women tend to make the choices easy on men by just gifting them luxurious looking fashion & utility accessories. 
Fashion Accessories are not only a part of one's ensemble but also of home decor. If you have a man in your life who is particular about his home aesthetics and if you know that he incorporates the use of luxurious bling seen in most Italian homes or hip-hop videos, then the perfect gift for him would be the 'Bling $ Standing.' They are made with hand-cut Swarovski baguettes and diamond-cut crystal. These will easily stand out in a sea of their home decor. 
?   
Bar Accessories
Every man who has a man cave at his home definitely has a home bar as well. Men like to keep their spirits high by using spirits that please them and enjoy it with their best buddies. One of the best accessories that you could give them during Christmas is a decorative item that could elevate the look of his bar. Bar accessories are particularly fancy. If you want to give the men something to converse about, then this – life-sized banana measuring about eight inches in length is a perfect boost to a man's manhood. It'll show that you appreciate your man for everything and that you understand the relevance of the gift to him and how it makes them feel perfect in the midst of his buddies. The 'Banana Bellus' has over 130 hands set diamond-cut Swarovski crystals that are surrounded by 24k Gold. If your man may be interested in a rhodium version instead of a Gold one, that too is easily available.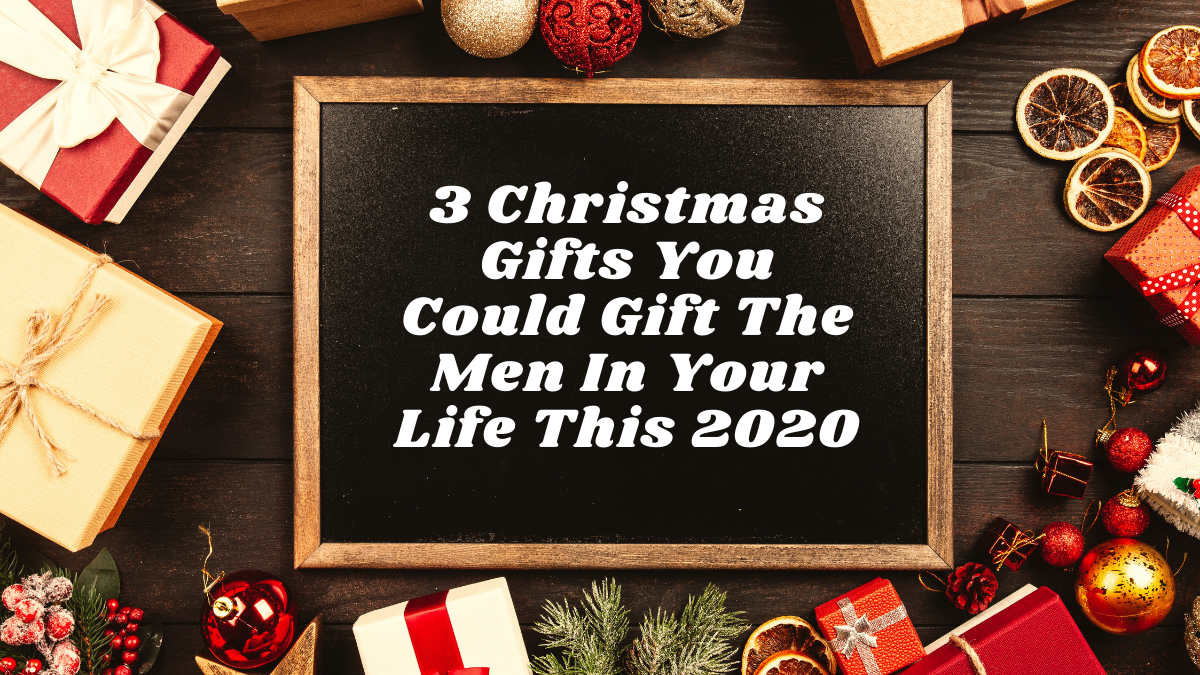 ?   
Sports Accessories
Are you part of a group of men who just love themselves some sports? Is Joe Montana the true love of their life rather than you? The best way to win their hearts over is by showing them that you understand and appreciate their first love for American Football and their fav legend player – Joe Montana. The best way for you to do that is by gifting them a luxurious Riddell helmet that costs upwards of $25,000 and is drenched entirely in 24k Gold and bedazzled using upward of 800 Swarovski chatons down the entire center of the helmet.
If your loved ones are American football fans who own a collection of their own, adding this collectible to the list of the best quarterbacks that ever existed and graced the face of the earth. There's only one and only available Joe Montana 24K Gold collectible; grab while the offer still lasts.
It comes in a handmade alligator print carry case and has his signature confirmation available as well.
These three items will truly cheer up your loved ones. Go all out today and buy them the most luxury gifts for him. These three items are truly the best Christmas gifts for him.
By John Miller