Have you been so busy with your own life that you've been inattentive to your mother? Do you need some gift ideas to help you get back into good graces with her? You don't have to spend hours trying to come up with gift ideas. Among the following four gift ideas, one could be just the thing to make your mother forget about those days you didn't call, text or stop by.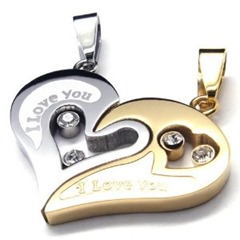 Image source amazon.com
Personalization
Personalized gifts have a way of immediately making the recipient feel extra special. There's such a diverse selection of personalized gifts, that there surely must be one that is just perfect for your mom. You have choices such as personalized jewelry, tote bags, photo frames and candle holders. You can have a garden apron personalized or delight your mother with a custom photo cell phone skin. For a unique gift, check out the idea of personalized wall art made from your voice.
Hobbies
If your mother's favorite hobby revolves around preparing things in the kitchen, a gift that relates to her culinary hobby might impress her enough that she will forgive those empty days without communication from you. Check out the variety of the best blenders from Blendtec. You can find the blender that ideally matches your mother's cooking style. You might want to get her some type of kitchen appliance that she has never had such as an ice cream maker or rice cooker. Kitchen gadgets and kitchen decor are also good gift categories for a woman who loves spending time in her kitchen. Don't forget the possibility of a personalized apron for her.
Reoccurring Gifts
Giving a gift that continues to arrive months after your Mother's special day can serve two purposes. First of all it will regularly remind her of your thoughtfulness. Secondly, just in case you're in trouble with her again, the arrival of a gift might get you back into her good graces one more time. A magazine subscription, a wine of the month or dinner of the month club are good extension gift ideas.
Pampering
Any gift that pampers your mother such as spa gift baskets, spa gift cards or packages and fragrance sets are a wonderful way to make your mother feel special. You might want to give her a personalized towel or bath robe that is far more luxurious than anything she would buy for herself. In keeping with the extended gift idea, there's the option of a bath and body gift of the month club.