If your living room is looking a bit drab and lifeless these days, there are several inexpensive ways you can revitalize the room. Here are a few ideas for transforming a boring living room into a vibrant space where you can entertain guests and set the tone for the rest of your house.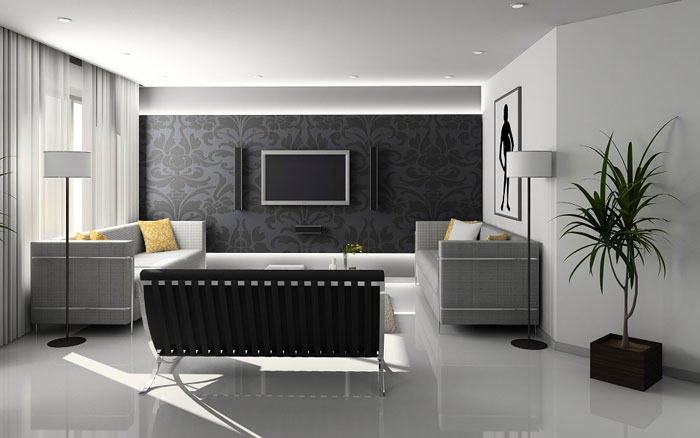 Choose a Bold Rug
While it's fine to use a neutral colored rug or plain rug in an otherwise well-decorated room, a dull rug combined with other unexciting decorations will make the entire room feel monotonous. A great way to quickly add life to the room in a way people will instantly notice is to go shopping for a new rug that uses bold patterns, such as floral pattern rugs.  
Invest in Some New Wall Decorations
If your living room feels completely devoid of personality, make sure you're not neglecting your walls. Unique paintings, mirrors, clocks, hanging plants, and macramé hangings are just a few of the decorations you can add to your walls depending on the theme you're going for. If going for a more homey look, family photos are another great way to help introduce people to your home and to show off your children- or the dog!
Spruce It Up With Plants
What better way is there to add life to a room than to add actual living plants to the space? From indoor trees and shrubs to beautiful flowers displayed in a vase, plants quickly draw attention and even help freshen the air. If you've got a bit of a black thumb, opt for low maintenance, sturdy plants like succulents, bamboo, spider plants, or air plants
Replace Old Light Fixtures
Nothing is worse than a boring room that is not well lit. Lights are your friend when trying to create the perfect living room space. Replace boring lights and lamps with unique light structures that help add some character to the rest of the room.