Young business professionals have high chances of becoming successful entrepreneurs and international CEOs. To be able to help their future companies succeed, they must feel and look confident. Whether you're a company looking to build a partnership or a loved one who just wants to make a gift, these 8 tremendous gift ideas for men in business will make an unforgettable impression.
1. Smartwatch
Young business professionals will certainly appreciate a fancy, high-tech smartwatch. There are tons of models available in the marketplace, so you shouldn't have a problem finding the right one for your person of interest. Some of the best models are easy to link to your smartphone, thus providing access to your favorite business apps. Don't assume that smartwatches have all a sporty appeal. There are all other kinds of models that look incredibly business-like too. All you have to do is find the best one.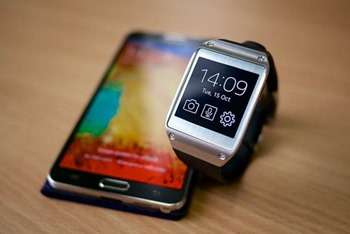 Images sent by author
2. Personalized gunmetal pen
A customized gunmetal pen can be an excellent gift idea for a future entrepreneur. Have it engraved with the receiver's initials, and if you're part of a company you can also include a small logo. A pen might seem like a trivial idea for a gift, but if you invest in a good-quality item you will make a huge impression. Personalized pens are just meant to look good in a side pocket of a suit; they have a useful, practical purpose too.
3. Curved calculator pen stand
This is the kind of accessory every young entrepreneur and business owner should have on a desk. It has the coolest shape and it will help them stay organized. Stylish, sleek and modern, this kind of desk accessory has a clock incorporated and a pen too. It's the perfect gift idea!
4. Leather wallet
A leather wallet is one of the excellent business gifts ideas. However, for a business professional you are compelled to think outside the box and purchase something different. Opt for super high-quality leather, and make sure the wallet is big enough for credit cards, cash, and business cards too.
5. Cufflinks
In business, you can never go wrong with a pair of cufflinks. This gift idea is not just practical and useful but also classy and chic. A successful entrepreneur should be properly accessorized; cufflinks add flair and class to a suit. They can match the wearer's tie and watch, but they can also be worn alone, with no other fashion items. There's a wealth of models available, starting from the simplest to the most complex. From spinning globe cufflinks to button cufflinks, the choices are endless.
6. Silver plated photo frame
A lot of business people have photo frames on their desk with their loved ones. This is a cool idea, however for the successful entrepreneur you might want to invest in something a bit more special? How about a photo frame made of silver? Have it engraved with the receiver's initials and you will make a great impression.
7. Silver business card holder
Every business professional should own business cards. You will need those every single day to handle to potential partners, investors, and suppliers. A business card holder is the ultimate gift idea. It's cool and stylish too. Cases have to be compact and appear professional. In terms of material, silver is highly recommended because it looks classy and it doesn't cost a fortune either.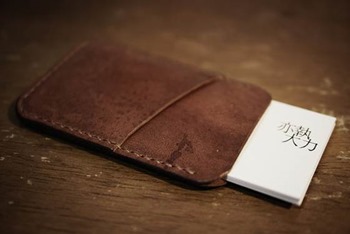 8. Hip flask
A gent without a hip flask is not a real gent. This gift idea works perfectly in the business environment. Pair the flask with a bottle of quality whiskey. Wrap the gift in a nice package and send it out. The receiver will definitely appreciate the grand gesture you just made. To really wow receivers, you should invest in a stainless steel flask with a refined satin finish. It's a simple design but it's also really classy.
Men in business should be properly accessorized if they want to make an impression. From jewelry pieces and wristwatches to flasks and photo frames, as a company or potential investor, you must know everything there is to know about corporate gifting. Be original and select presents that are cool, unusual but at the same time functional. There's no need to invest a fortune if the gift chosen sends a powerful message.
By Jason Phillips