Funny April Fool gift idea for your friend who loves beer.
Giant Beer Glass is the gift for beer fans. It can hold 5 beers.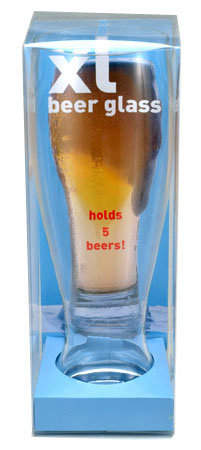 Did your spouse only limit you to one glass of beer a night? Then this gigantic beer glass is for you!
The next time you buy a six pack, have one beer while you pour the other five into this huge glass!
For more gift ideas read the gift ideas blog.