Birthday flowers are a fantastic way to brighten up someone's special day. We're all guilty of buying the same boring birthday gifts over and over: CD's, books, and (for the truly unimaginative) gift certificates.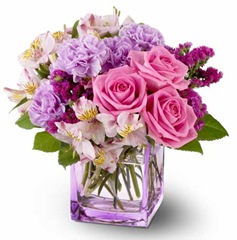 Birthday flowers are always appreciated as birthday gifts. You can choose from all different types of flowers for a birthday arrangement.
Birthday flowers are chosen according to different months of the year, much like birthstones.
January is the snowdrop and carnation;
February the primrose and violet;
March the violet and jonquil;
April flowers are the daisy and sweet pea;
May represents lily of the valley and hawthorn;
June is the rose and honeysuckle;
July the water lily and larkspur;
August represents the gladiolus and poppy;
September the Morning Glory and Aster;
October the Marigold;
November, chrysanthemum;
December birthday's the Poinsettia and Holly.
Sending the flowers
Online flowers delivery is the latest and greatest trend in jazzing up living spaces; fresh flowers can transform the mood and personality of every room in the house. It is the simplest and cheapest solution to brighten up your home giving you an instant makeover.
Conclusion
Flowers are allays welcomed and they are the most appreciated gifts by women.