It's beautiful when a romance blossoms into a lifelong commitment, and the day you decide to symbolise this commitment would be your wedding day.
Organising the single most important day of your life, can be a stressful time, so instead of dashing into shops trying to find the perfect pair of shoes that are, stylish, comfortable and unique; let me lend a hand and take one worry away by giving you an insight into comfortable ladies shoes sizes 2 right through to 8 or 9+.
Perfect Day, £119
Who said you couldn't have height and comfort? These comfy petite shoes are elegant and stylish and are built with quality in mind so you won't end up with sore painful feet at the end of the night. Having a detachable corsage allows you to have a different look for different types of occasion's and it can also be used as a badge or hair accessory.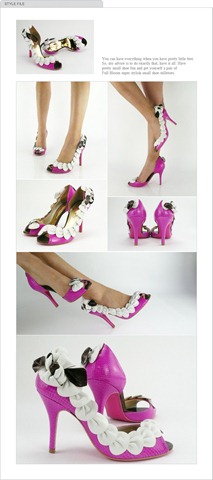 Full Bloom, £119
These shoes are funky and great if you're thinking of going for something less traditional and funky. This unique design is a comfortable height and you will be getting a lot of WOWs!
Delphi, £99
Elegant, traditional, stylish and subtly unique heels are ones that you can wear time and time again even after the big day, and that's great value for women getting married, looking for small size shoes.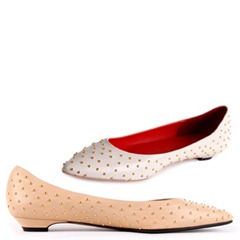 Mandy, £129
I have added a pair of flat petite shoes for ladies who would prefer something more grounded. When you think of flat shoes you may think of them as being boring and unsexy but these add funk, style and sex appeal.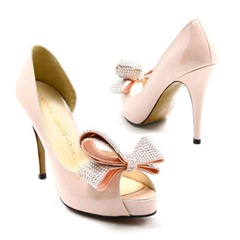 Bow wow pink, £139
These stunning bow heels stand out from the rest, with the big statement bow, incrusted with diamantes will make it hard for anyone to outdo the bride on her big day.
So you can get comfort as well as style and there are so many options to explore, so make you keep hunting until you find those perfect wedding shoes.
About the guest blogger
My name is Nisha Sharma I work as the editor for pretty small shoes. I have been representing the business for the least 2 years now.
Pretty small shoes is all about offering shoes to women who are size 2+
Come visit our website to see what we have in offer http://www.pretty-small-shoes.com.