I'm happy. I have found a new great gift idea: custom art design.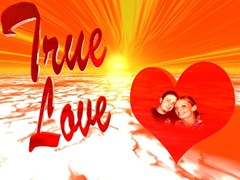 It is simple to create great family gifts: you just need some quality photos and some imagination. The custom design service will help you with the creative part; you will have simple to edit templates and you can see real family art examples to make the custom presents.
After the gift is made it can by deliver as:
digital image (on your email). You can put the image on a digital photo frame if you have one.
small or large prints. I think this will produce the maximum effect if you gift is for someone older or not tech savvy.
greetings cards. Great for holidays.
To give you an idea what you can create take a look at the template design galley.
Few ideas how and when you can use custom art design as a present:
romantic gift to show your love
new born baby gift
family portrait
greeting cards
anniversaries gift for couples