Men get few chances to wear eye-catching accessories. All the more reason to cherish the few remaining opportunities. This is when cufflinks come into the picture. These prestige icons are becoming more popular and men are using them to express their attitude in a stylish and elegant way. We have been searching for the best cufflinks out there and found about a London-based brand called ARMREVOLUTION that aims to revolutionise the luxury cufflink market with innovative designs that break with the concept of the traditional cufflink.
If you are looking for something original, these are your cufflinks. Most cufflinks have a T-bar or a chain but ARMREVOLUTION has created eight astonishing patent-pending designs called "Perpetual Series" which really stand out from the crowd and prove the brand's effort right.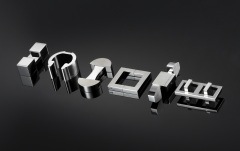 But their brand promise does not just end there. Every pair of cufflinks comes with a leather travel wallet which is ideal for business trips and has an engraved number that makes each pair unique. When registering the number online, clients gain access to exclusive events in top cities which are perfect for networking as well as great fun!
And if you are looking for something extra special, ARMREVOLUTION just launched a new exclusive hand-delivery service in London and New York ahead of Valentine's Day which consists of one of the ARMREVOLUTION Girls, the three stunning models that starred in the first film from the brand which can be seen at http://www.armrevolution.com/us/video/.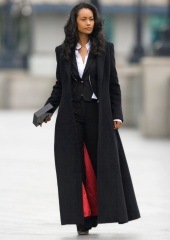 After reviewing the whole ARMREVOLUTION collection, we would like to remark Design #3 from ARMREVOLUTION which we think is the ultimate cufflink. This design has an architectural look and feel and the famous magazine Esquire said that it is "the ideal accompaniment to a well pressed shirt". We couldn't agree more!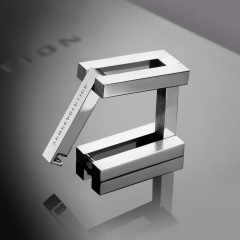 Visit ARMREVOLUTION's Website – www.armrevolution.com
Visit ARMREVOLUTION's Facebook Fan Page –