For many, emotional issues often arise along with growing older. You have probably seen your elderly parents getting a little teary eyed when talking about missing the family and feeling left out. Avoid this drama and show how much you still think about the first man and buddy in your life by getting your elderly dad one of these special presents this Father's Day.
Sports Ticket. What is your dad's favorite sport? And when was the last time he was able to watch it live? Take your dad to watch a game that you used to enjoy a lot together way back when he was younger and you were not busier. This will surely bring a smile to his face as he reminisces on the good ole days when his favorite team still played with nothing but sheer talent. However, make sure to keep an eye on him as this kind of setting has a big and often rowdy crowd. Also, instead of the usual soda and foot-long hotdog snacks, pack him a healthier alternative like a doctor-approved juice and a veggie sandwich or a pack of unsalted pretzels.
The Outdoors. His doctor probably recommends it, so it's just the perfect time to take your elderly dad to the outdoors. Schedule a day of fishing at the lake or an afternoon of fun at the beach to let him bond with the rest of the family more. The refreshing surroundings will help him relax and delight in the fresh breeze while being engaged with some physical activities. Don't forget to pack up the medical kit and his medicine and to prepare a healthy meal that's especially for him.
Tie. This is a rather common and somewhat predictable present. However, it's also something that you know (and he knows) never goes out of style. Whether he is a busy man who keeps an active social life or a retiree who enjoys dressing up for special occasions, a tie of fine quality will always be appreciated. Pick something that shows his personality. It can be quirky and amusing or classy and elegant. To add a little fun, you can also buy a mini version of it for your son. Your pop will surely love that he has a matching item with his little grandson!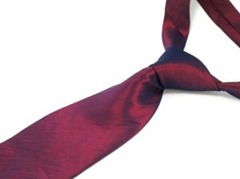 Image sent by author
Cellphone. Every now and then we see toddlers play with a tablet, and whether it's their parent's or theirs, it's not at all an uncommon sight. This goes to show that technology should really be enjoyed by everyone regardless of age. And that doesn't exempt the seniors. Surprise your dad with a mobile phone that will make connecting with you and other family members a lot easier. Be sure though to identify what kind of phone he would really need and appreciate. If you think he is one of those techy, ready to explore seniors, a smart phone that allows him to enjoy different games and applications would be perfect. But if he's the type that would rather stick to the basic, make sure to get him a cell phone for seniors, it's designed to be functional and easy to use.
Eyeglass Neck Strap. Oh boy, he might not be very fond of this; you know how he feels about feeling old! But don't worry, he'll thank you for this in the long run. Sporting eyeglasses is very common among the seniors—and so is losing them! Don't let your dad go through another round of worry and annoyance by getting him an eyeglass neck strap. It's something so tiny yet so incredibly helpful. Missing spectacles will never be a problem for your good man ever again.
Author Bio
Amanda Smith is a blogger based in San Diego, California. She loves writing about health and wellness, fashion and interior design, technology and gadgets, and just about anything that tickles her fancy. She's always on the lookout for kid and senior friendly products. When she's not writing, she tries to catch up on her favorite sitcoms with her yellow Labrador, Chandler Tribbiani. You can catch more of her works at wordbaristas.com.