Today I will show you some great Valentine gifts, and gifts for anyone woman who loves fashion/shopping. I just stumbled upon this site today called Outfit Additions: they have some funky accessories that make great Valentine gifts.
They have silk belts in cheerful colors and whimsical prints. These silk belts make great gifts because they are one size and fit waist sizes 28-36 so you don't need to know the gift recipients size. Also they put the body shapes in value by shimmering the waist.
Every woman want to keep up with fashion trends and the easiest way to do is using the proper accessories.
The silk belts add color to the outfit and they look great with jeans, especially with blue and black denim.
Here are my favorite belts
Fuschia Fantasy Silk Belt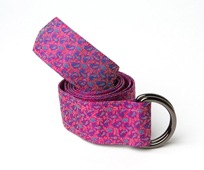 Delicious fuchsia mixes with an indigo, cerulean blue and silver paisley pattern on this stunning silk belt. Make a statement by pairing this with dark rinse denim or black for an extra punch of color.
Bright cherry red silk embossed with sunny gold swirls and flowers create an opulent belt. The bold colors and print will spice up a faded denim skirt for an effortlessly cool casual look.
Persimmon Paisley Silk Belt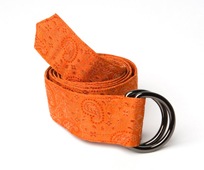 A coral orange silk belt with a dainty floral paisley print. A more delicate form of paisley, this belt will compliment black denim with an added touch of femininity.
Other fashion accessories recommended as Valentine presents for her are jewelry, wallets and purses.