Are you finding your favorite gear-head is difficult to shop for? Chances are, the car enthusiast that you know will already have tools. For this reason, it is important to focus on new products they are unlikely to have. If you are looking for a gift that will make any car-lover swoon, look at these five quick and easy gift ideas.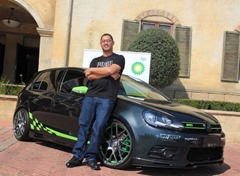 Image sent by author
Amazing car-fixer's companion
Are you looking for a useful gift that your favorite car remodeling enthusiast? Remodeling a car is often a frustrating process because you might need to reorder parts that have not been manufactured for decades. While you may not be able to patch everything, there is a new solution you will want to try before you buy plastic replacement parts. Before you spend hundreds of dollars, see if new epoxies will work as a solution for any plastic non-mechanical parts. This substance will remind you of modeling clay, and it dries overnight. You remove it from the package, and mold it into the shape you need.
Gift certificates with a twist
When you get something like auto insurance quotes, they rarely list information about luxury cars on their website because so few people can afford them. For this reason, it is easy to deduce that the car-lover you know may want a taste of this type of experience. Addressing this need are luxury car rental businesses. Once the driver's license paperwork is submitted, anyone can drive away for a day in a rare vehicle. Of course, businesses of this type offer gift certificates for your favorite gear-head.
The gift of auto club friendship
It can get lonely working outside in the garage by yourself. In order to get your favorite car-lover a few friends that are automobile enthusiasts, buy them a subscription or membership to a local car club. After a few meetings, your favorite car-lover will find some friends that enjoy all of their automobile-related activities. Good ideas include memberships to racetracks, hot rod garage clubs, regional antique car shows, and automobile travel clubs.
A car gift every month
Even with the best intentions, some people are simply too difficult to shop for. Without spending a considerable amount of time selecting the gift, it can seem impossible to find anything car-related that will suit them. In these cases, a monthly gift subscription is one of the best quick ideas. In particular, services that offer gifts such as sunglasses or car magazines are the best solution for automobile enthusiasts.
Tickets to a major car event
When in doubt, a nice key-chain is always the fastest and easiest gift. Regardless, it would be nice if the key-chain was attached to two tickets to a major auto-related event. The car enthusiast in your life will be overwhelmed when they see that you got them tickets to a stunt driving show, monster truck rally, NASCAR event, the MotoGP, the Indy 500, Circuit of the Americas, an antique car show or a low rider expo. In conclusion, it is clear that you will be able to find a quick and easy gift solution for anyone you know that loves cars. The hard part will be choosing between the various options.
Hayley is a freelance blogger. She recommends Texas auto insurance quotes for affordable car insurance.