Do you know any newly minted homeowners? Looking for a great gift to give them? Today's post you will help you to do just that.
A great gift can go a long way. Be sure to do a little research into the receiver's likes and dislikes. Nothing is worse than buying a gift that doesn't agree with the receivers personal taste, especially when it's home related. Talk to the person and figure out what they need as well, in addition to what they already have.
Here are a couple of suggestions:
A vacuum cleaner is almost always a safe bet if the recipient doesn't already have one. The options available are countless, so when looking at different vacuum cleaners, be sure to consider type, filtration, warranty, and suction in order to determine which will work best for the receiver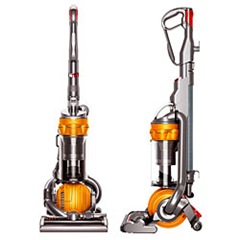 Coffee makers also make great housewarming gifts if the receiver is a coffee drinker, since, as we all know, you can't make a good cup of coffee without a good coffee maker. Choose one based on features, ease-of-use, and quality. A sure-fire hit, a coffee maker will undoubtedly be a gift greatly used and appreciated by the recipient.
Getting someone living room furniture is also a good way to go and doesn't necessarily have to be that expensive if you shop at the right places. There's a lot of great furniture at bargain prices on Craigslist. You can also find a lot of great quality items that are not expensive. Overstock.com is also a good really site for high quality furniture goods at discounted prices.
The following are a couple good furniture ideas:
TV Stand
Coffee Table
Media Cabinets
Entertainment Center