Plumbers are those people who do not get the respect they actually deserve. They do the dirty jobs in this world. Imagine if they did not do their jobs how different our lives would be. To search for a good plumber is one of those tough tasks. If you do find a good one, do not let him go! When you value his services, it would be an indication that he would keep offering the plumbing services.
Christmas is a good time to recognize their services. Some of the Christmas gifting options are:
This is an ideal gift for the plumbers who show off their pride. The belt buckle can be intricate and artistic with details of design. The plumbers will love it and can attach their tool kit to the belt to show their stylish belt buckle. A buckle made from thick pewter looks classy.
Personalized cartoon print
The personalized cartoon print for plumbers is a great gift for any plumber. This is an ideal gift and is very colourful with artistic image of plumber working hard. The print can be personalized with some special touch. Your plumber's name can be printed. It is framed in a oak wood frame and would perfectly be part of his office or house.
Beautiful plumber cufflinks will add style to your plumber's looks. It can be part of a formal look and will be a sweet remembrance from you. They can show off the wearer's love for the job. The market has enamel and nickel plated bullet style ones. Wrapped in a classy box it will make the perfect gift.
Buy him some cool t shirt with plumber prints and designs. They will love to wear at work too.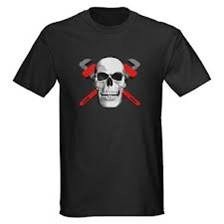 Plumber personalized hanging sign
You can gift him with a personalized hanging sign, with his name printed. This handcrafted sign will adorn the living area, bedroom or any other part of the house or bathroom.
The keychain with intricate and detailed design makes for the rocking gift. It is sculpted in pewter which gives the keychain a stylish look. A 3D key chain will be loved by your plumber.
The Plumber Mug is the wonderful gift for the plumber who is a coffee or tea drinker! A colourful mug can be chosen with a clever tag line that refers to the plumbers.
The plumber print tie will soon become your plumber's favorite gift. Something with a cool theme will make a great one to wear at social events or even at work.
A plumber figurine is a must have for any plumber. It is a unique, one of the kind gift.
Apart from these gifts smaller gifts that make him feel special will also be remembered and appreciated. Make him some, popcorn or some other snacks. The time you take out will be appreciated.
You can pick an ornament that your plumber might wear. Choose it yourself. There are many styles, shapes and price tags available in the market.
Buy him dozen hats in varying styles, colors, patterns and the latest one with "Joe the plumber" line.
Pack in an elite coffee hamper, with donuts, coffee, hot chocolate, chocolates etc. It is the warm and cosy kind of perfect gift for the Christmas time.
Other gift items that can be given this Christmas is cigar cases, plumber office desk accessories, plumbing fridge magnets, wooden trinket boxes, metal toothpick cases, plumber business card stands for desktops, paper clip holders.
The gifts this occasion to the person who deserve will make them happy and feel appreciated. Plumbers are only called for work and never thanked enough. Christmas time will give you that opportunity to thank them.
For plumbers choose gift which make they feel wanted, which would be useful to them or can show off their pride for their jobs!
Author Bio
Jason Phillips is editor at an interior designing website. Last he published an article on Seattle plumbers. We can search various interior designing ideas at his website.