Buying clothes for a woman is never easy. There are so many potential pitfalls that you could easily end up out of favor for the slightest of reasons. But jeans are a great buy if you want to treat your lady to a new outfit. Denim jeans can be dressed up or down to suit the occasion and they come in so many different styles that there are jeans to suit just about any body shape. So if you are looking for a pair of jeans for the woman in your life, here is a guide to help you in your quest.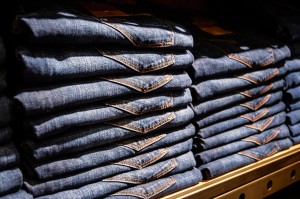 Check Her Size
When buying garments for a woman, you must be really careful not to buy them in completely the wrong size. Most women will be angry and upset if you pick an item in a size that is much larger than they are – they think it means you see them as fat, even if they are not. Buying a size too small is not so good either. To avoid this from happening, check her existing pairs and see what size she usually wears. It's a good indicator, although not perfect since sizes can vary between different brands.
What Body Shape Is She?
Different body shapes suit different styles of jeans. Men can get away with any style of Cinch clothing denim, but women need jeans that suit their specific body shape as anything less won't flatter them at all. For example, a woman with a booty like Kim Kardashian will look great in a sexy pair of bootcut jeans, but if your woman is a straight up and down kind of gal, she really needs a pair of skinny jeans instead.
Designer or Generic?
How much do you want to spend on your gift? Designer brands such as Armani, Michael Kors, Stella McCartney and J Brand tend to be a lot more pricy than anything available from Target, but unless your lady has a passion for designer labels and won't be seen in anything less than designer denim, you might prefer to go budget shopping instead. Use your judgment on this one, but beware of being a cheapskate because cheap is not an attractive quality in a man.
What Color Denim Does She Like?
Denim jeans come in many different shades and hues. Some ladies are happy to wear pale denim or brightly colored dyed jeans, whereas others prefer to stick to dark denim or traditional stonewash styles. Look at her existing jeans as this will give you a good idea of how adventurous she is in the denim department, but remember, white jeans are not a good look on mature ladies and curvier ladies look better in dark denim.
Once you have chosen your jeans, make sure you gift wrap them up nicely. Try folding the jeans in layers of pretty tissue paper and placing them in a pretty gift bag. And if you are feeling really generous, buy her a matching top and some jewelry to complete the outfit.