There are a lot of benefits that comes with giving gifts to friends, relatives or work colleagues. It is a symbol of affection towards the receiver of the gift. Gifts allow people to show one another that they value the relationship between them. Gift giving is also important in appreciating someone's contribution to another person's happiness. Some people give gifts as a form of gratitude for any favor granted to them. During the festive season, giving gifts is often a common sight. Such festive occasions include Valentine's Day, Christmas Day or Thanksgiving among others.
The significance of giving gifts requires that people should purchase the right ones. While looking for a gift, people should consider the age, tastes and gender of the recipient. Easy as it may seem, many people usually struggle to pick up a gift that their loved ones will treasure. This is more daunting when picking a gift for a man who has everything. It is never easy to understand what he would love since he has valuable items in abundance. Nevertheless, the following gifts could be perfect for such men:
Spa services
The gift of a spa service could be God-send for a wealthy man who never takes some time out to relax. This gift offers him the chance to relax and provide his bodies with a treat. A man who receives this kind of gift will be forever grateful because of the well-documented benefits of visiting a spa. Here, they could benefit from various services such as pedicure, massage and facial treatment among others. Offering such a gift would ultimately require financial investment. However, those who would like to get this gift can take advantage of various packages and special deals from various spa parlors.
An enrollment in cooking or dancing classes
Enrolling a man in a cooking or dance class would be another great gift for him. It is an apt opportunity for him to work on his social side by learning the latest dance moves. On the other hand, a cooking class equips him with the knowledge to whip up various dishes.
Golf clubs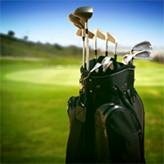 Investing in a technologically advanced golf clubs might be the perfect present for a man with everything. These gifts would most certainly be a treasure for men who are golf fanatics. Thanks to their technological advancements, the recipient can partake in his favorite game and become the envy of his friends. He would be surely in a vantage position to beat his friends on the golf course. Furthermore, these golf clubs are suitable for playing in any environmental condition.
Gift certificate to a car wash
Washing a car can be a tedious task for a man preoccupied with other wealth generation initiatives. Gifting him with a car wash gift certificate could be a wonderful gesture. This way, he can take his automobile to the car wash for a clean shiny look.
Electronic cigar

Presenting a man with electronic cigars is the hallmark of prestige. This enables him to indulge in smoking without worrying about the harmful effects of nicotine. Most electronic cigars are available in various flavors, which allow the recipient to enjoy his favorite flavor.
Espresso machine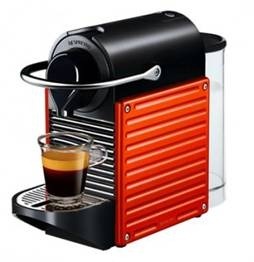 This espresso, cappuccino or coffee maker could come in handy in the morning. It could also prove helpful when the man is sitting through the night working on how to make more money. He would not have to order for coffee, cappuccino or espresso since he can make his own as per his preferences.